Bronze Mare and Filly Statue Details:
You could clearly experience the scene of two horses playing happily. This bronze mare and filly statue is deeply loved by our customers. Especially our New Zealand client bought two sets of bronze horse sculptures for his estate. This bronze horse sculpture is muscular and has flamboyant hair, showing signs of going forward bravely and succeeding in the horse.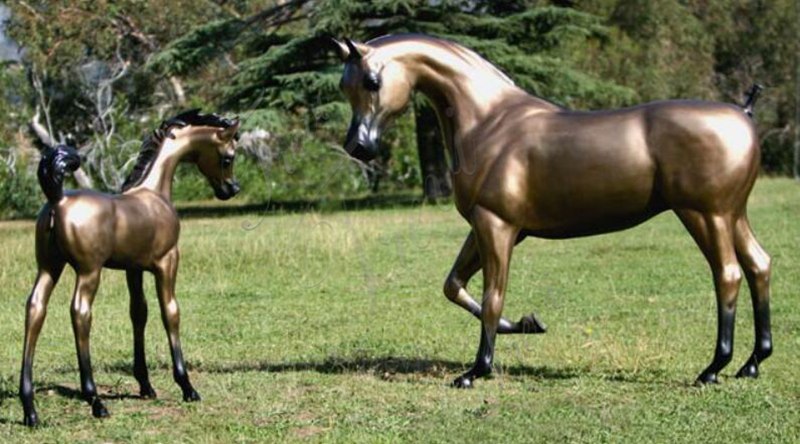 Professional Artist Production:
Every appearance of exquisite bronze sculpture is inseparable from a beautiful clay model. The clay model art master of the Trevi factory is very professional. After decades of tempering, they have carved clay models of bronze horses day after day. So Trevi factory clay model is full of soul beauty, so obviously, our bronze mare and filly statue are very image and lifelike.
More Horse Statue Design Options:
As a large bronze horse sculpture foundry in 39 years, Trevi factory would cast all kinds of bronze horse sculptures. Such as life-size and antique horses, grazing horses, running horses, standing horses, jumping horses, flying horses, horses with warriors, horseheads, and so on. And, we accept customization, you could tell us the style you like.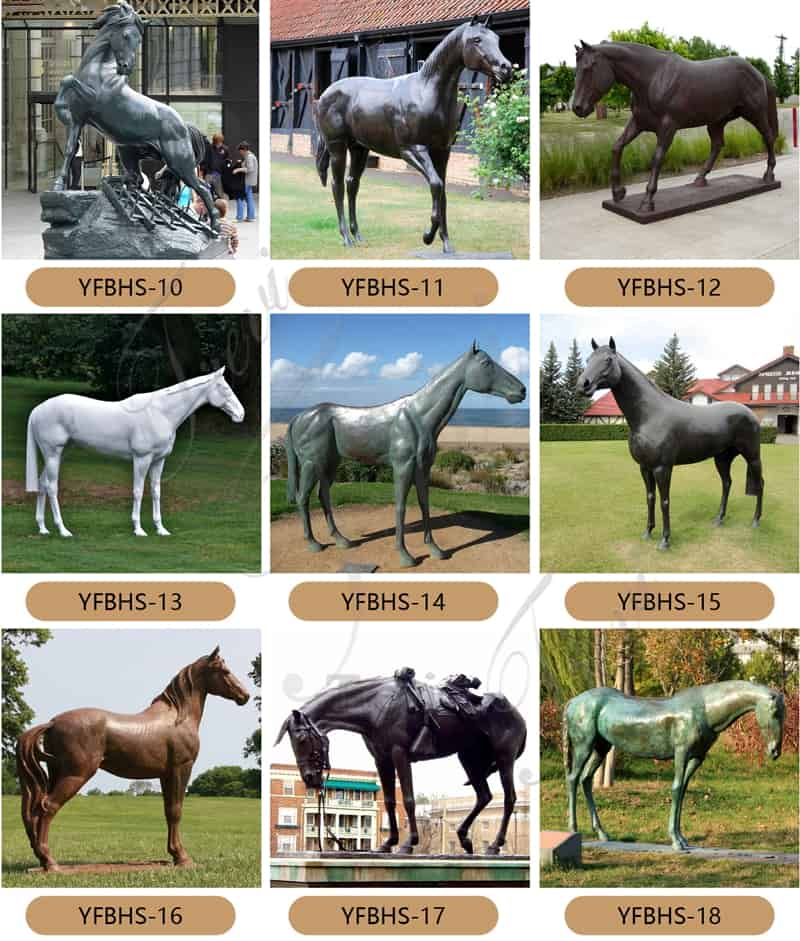 Application Place Suggestions:
Generally speaking, we often see bronze horse sculptures on the endless grassland. Of course, there are also different styles of bronze horse sculptures on the grass in the urban park. Then, there would also be a bronze horse sculpture drinking water by the pool. These are customized by the Trevi factory for customers. They are in harmony with the surrounding environment.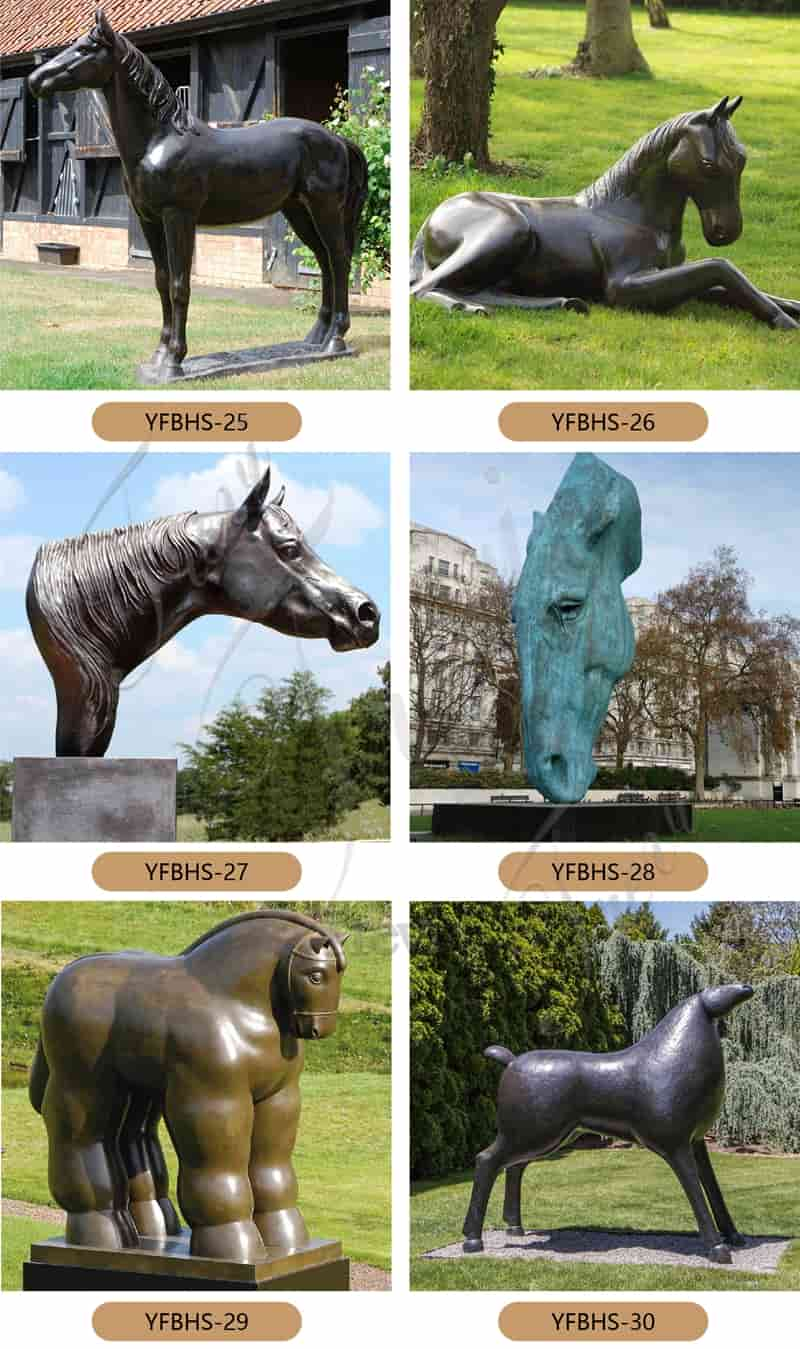 Secure and High-Value Packaging:
When the sculpture arrives at your home, the first thing that catches your eye is our careful packaging. Trevi factory uses very environmentally friendly and safe packaging methods. First of all, we would protect the sculpture with degradable soft foam. Secondly, we fixed the sculpture with a thick wooden crate. There is no doubt that we guarantee that there would be no damage to the sculpture.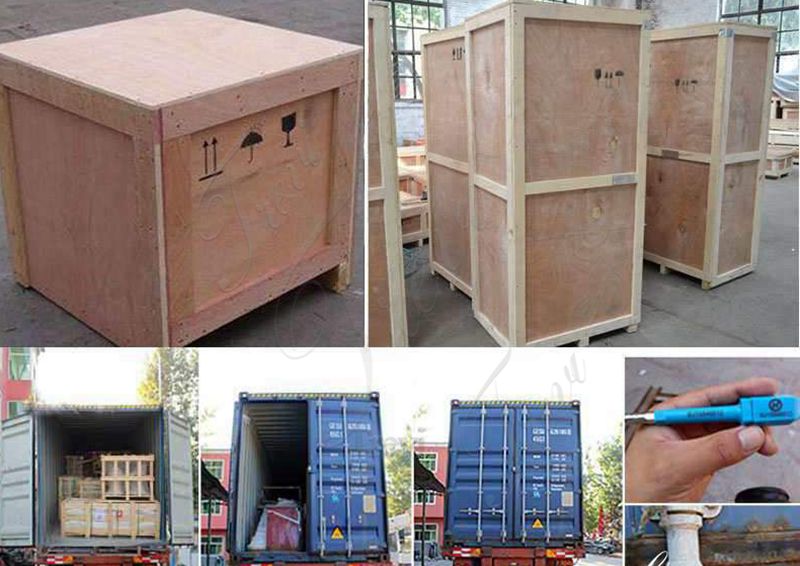 Trevi factory is your best choice, you could contact us for more bronze mare and filly statue details.