Black Metal Rearing Horse Statue Details:
With an ancient copper finish, this black metal rearing horse statue captures a dynamic image of a horse standing on its two planted hind legs with two front hooves in the air. This neighing horse's head is tilted up at the sky, it's mane is thick and dark, each strand detailed to add to the depth and beauty of this horse. The copper shines brightly accentuating the mustang's smooth body, while the deeper detail defines the tail which flows to the bronze base.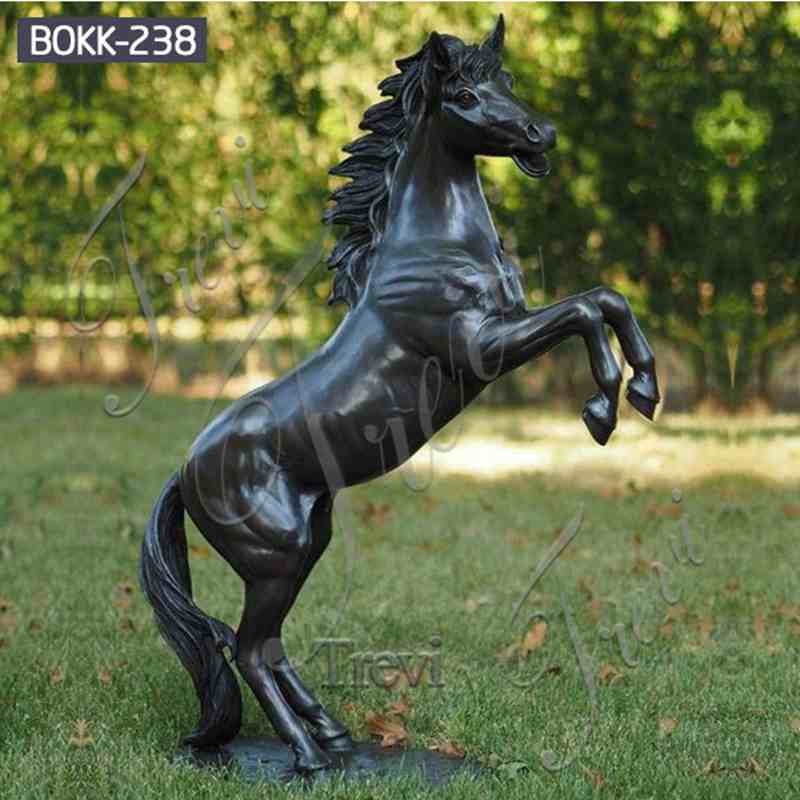 More Designs of Bronze Horse Sculpture:
As a leading manufacturer of the bronze statue with more than 35 years of experience. We could specialize in bronze horse statues of different styles. Such as life-size bronze horse sculpture, antique bronze horse, bronze running horse, bronze standing horse, bronze jumping house, the bronze flying horse, bronze horse with warrior, Chariot, etc. Available size is from 70 cm to 18o cm or even higher and larger.
Our black metal art statues of rearing horse is one of the series rearing horse statues. This horse statue is cast by Lost-Wax-Casting. Trevi Art Gallery would offer you Art-Quality sculpture at an affordable price!