Bronze Horse Statue Detail:
The bronze horse statue is well muscled and has strong limbs. Impressively, its hooves are golden. The statue gives people a noble image. Since ancient times, the horse is a symbol of the brave spirit of the warrior. Those who know horses, as long as they look at this bronze horse, can know that it's high quality. When a horse meets the bole, it could give full play to its value.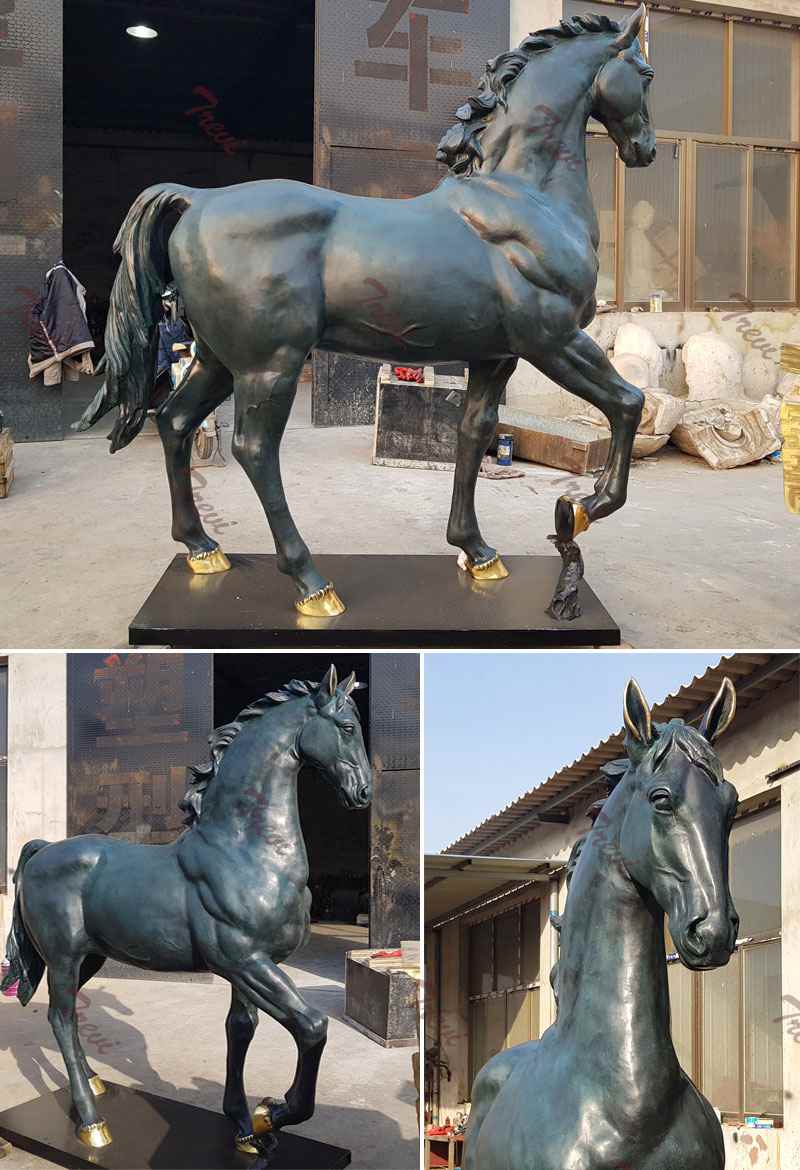 Exquisite Technique:
Trevi factory bronze horse statues are of exquisite workmanship. First of all, the top master of our factory specializes in making bronze horses. They would make 1:1 clay models for each bronze horse. After making the model, they check again and again with the client to see if the horse's appearance and posture are what the client wants. Then the artist makes fine adjustments. After the client is satisfied, the artists move on to the next step.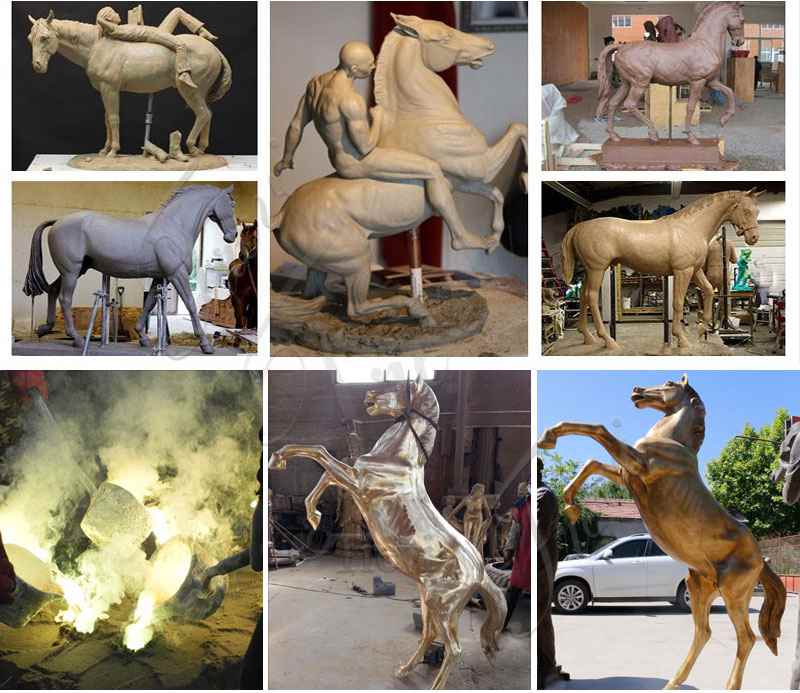 More Bronze Horse Statue:
There are many kinds of bronze horse statues in the Trevi factory. Trevi has grazing horses, racing horses, standing horses, and custom horses, and so on. Trevi factory is located in Quyang. In fact, this is the famous hometown of sculpture, there are three thousand years of sculpture culture history. This ancient land gave birth to generations of sculptors. Significantly, they are deeply influenced by this culture and become excellent sculptors with high prestige.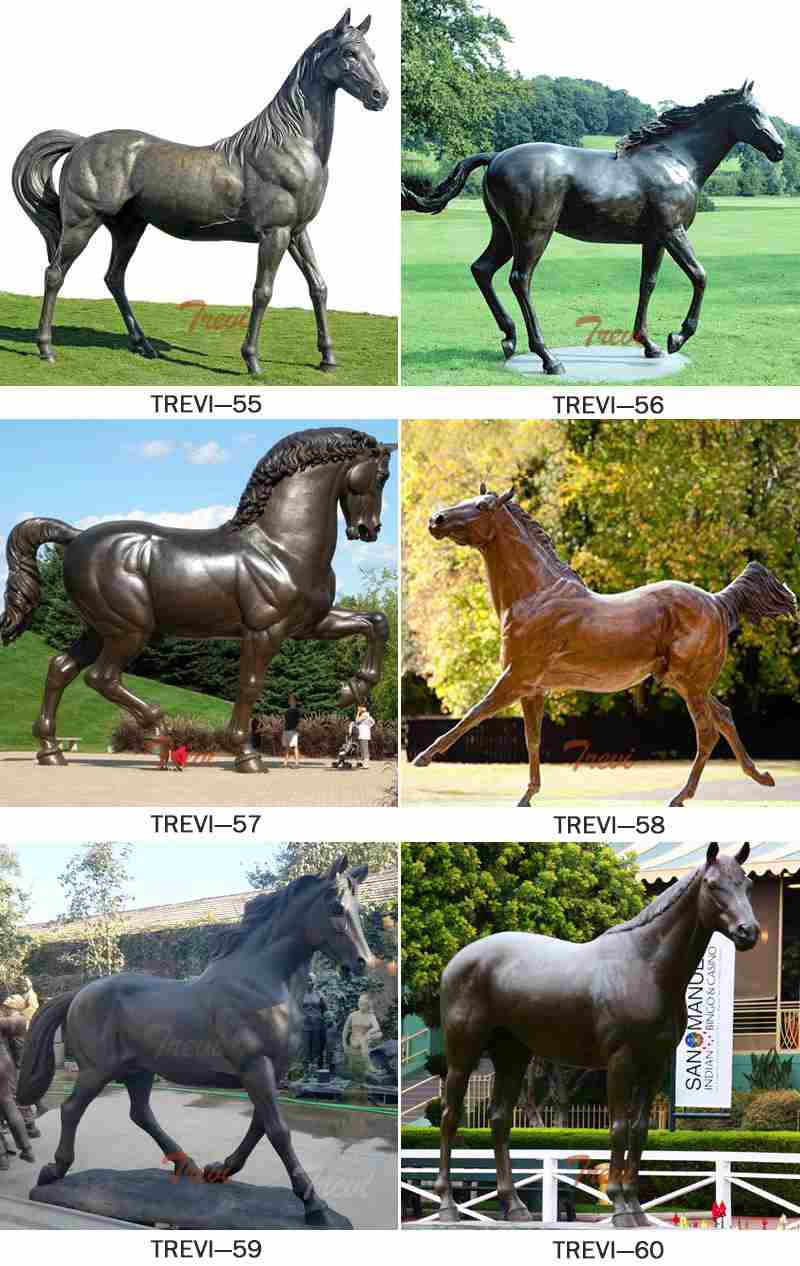 The Origin of Horse :
For a variety of historical reasons, the Arabian horse was shipped around the world and evolved over thousands of years to become the ancestor of all horses today. What's more, Arabian horses are smart, easy to train, and have a gentle disposition. Obviously, his descendants continue their virtues. As a result, in today's society, everyone likes the bronze horse statue.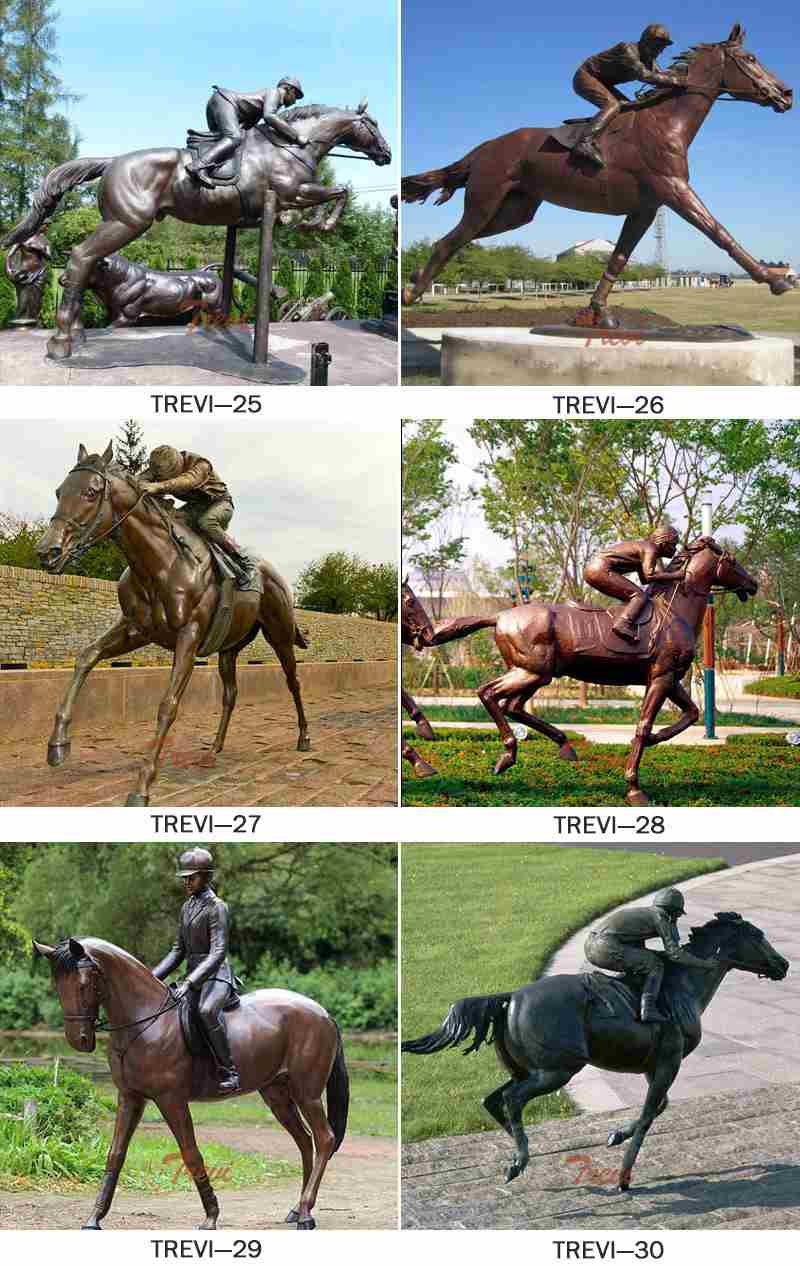 Feedback from Customers:
The bronze horse statue is appreciated by the people, and the value is very high, deeply loved by the people. Our old client, the Italian bronze horse sculpture artist, thinks: bronze horse sculpture can be made according to the thinking of the manufacturer. Consequently, the artists in the Trevi factory put this idea into it. Trevi's bronze horse sculpture is his favorite work of art, and he and our artist have been good friends for more than 10 years.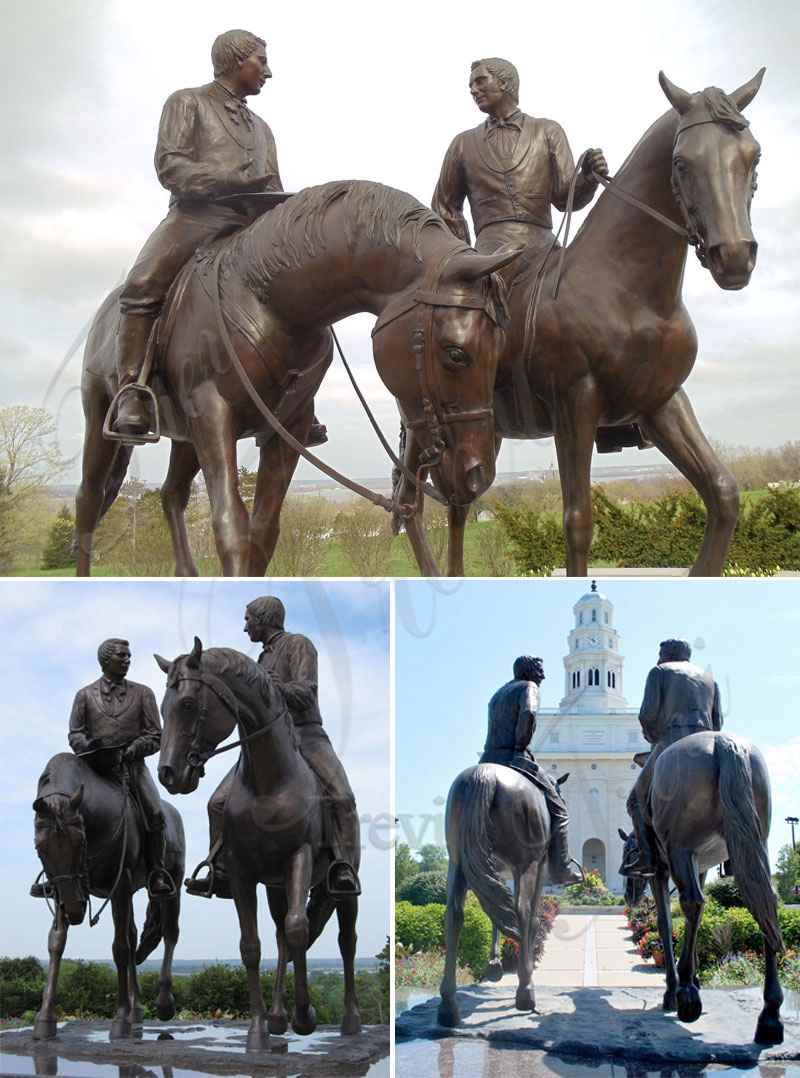 After careful appreciation of the bronze horse sculpture, you would find its appreciation value. Would you like to know more details? You can contact us, we are very willing to answer for you.