Horse Head Statue Detail:
The huge horse head is the best choice for your community and park. Trevi Factory bronze horse head statue is restored by our artist in a 1:1 ratio. The hollow horse's eyes reveal the horse's still state. And the whole sculpture is full of profound meaning. If you stand opposite it and think about the meaning of life, you must have a unique harvest.
 About Still Water Horse Head Statue:
The Still Water is a 2011 outdoor bronze sculpture of a horse's head by Nic Fiddian-Green, located at Marble Arch in London, United Kingdom. This unique bronze color is full of ancient breath. And every year, a large number of tourists would visit it and take pictures with it.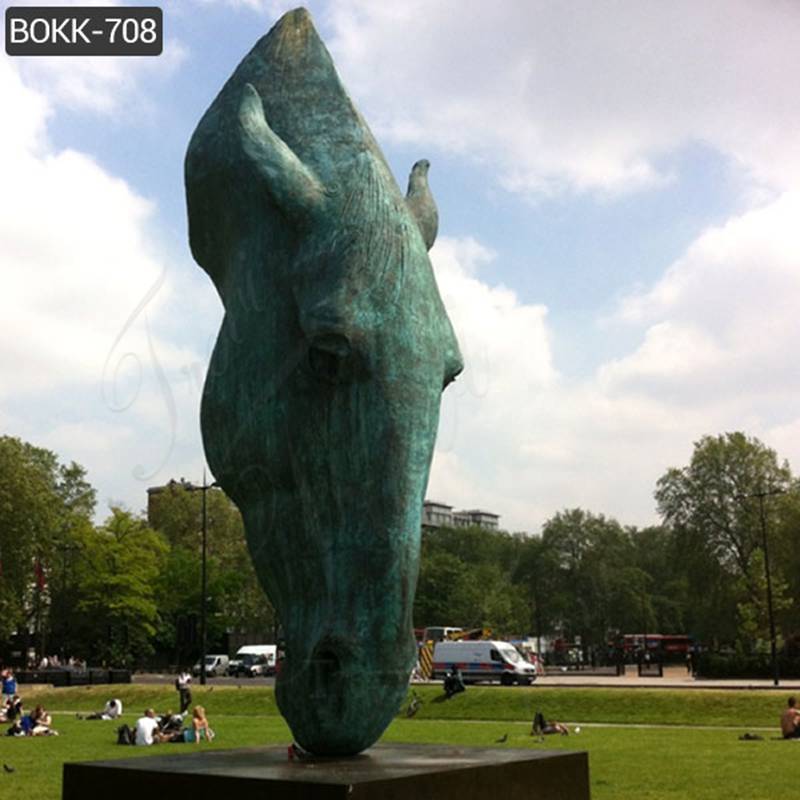 Excellent Coloring Artist:
Trevi Factory has professional coloring masters. They strictly control the adjustment of colors. Indeed, artists are particularly good at adjusting colors. The color could fully express the most perfect appearance of the sculpture. Moreover, our artists use chemical coloring methods. This coloring method is very natural. Especially as time goes by, our horse head statue would become more and more beautiful.
Places of Application:
Bronze sculptures are very popular all over the world. Especially bronze itself has profound historical and cultural meanings. So there must be bronze sculptures in every city. And because horses are the eternal friend of mankind. Therefore, horse head statues could be seen everywhere. Generally, we would see bronze horse sculptures in parks, teaching buildings, libraries, and office buildings.
Why Choose Trevi Factory:
First of all: Trevi Factory has very responsible packaging masters. They packed every sculpture very tightly. We have 40 years of experience in foreign trade. Therefore, Trevi Factory packaging has a strict process, and our packaging supplies are of high quality.
Secondly: Trevi Factory has stable cooperative freight forwarders all over the country. We have maintained a long-term cooperative relationship. Therefore, our transportation cost is the most favorable.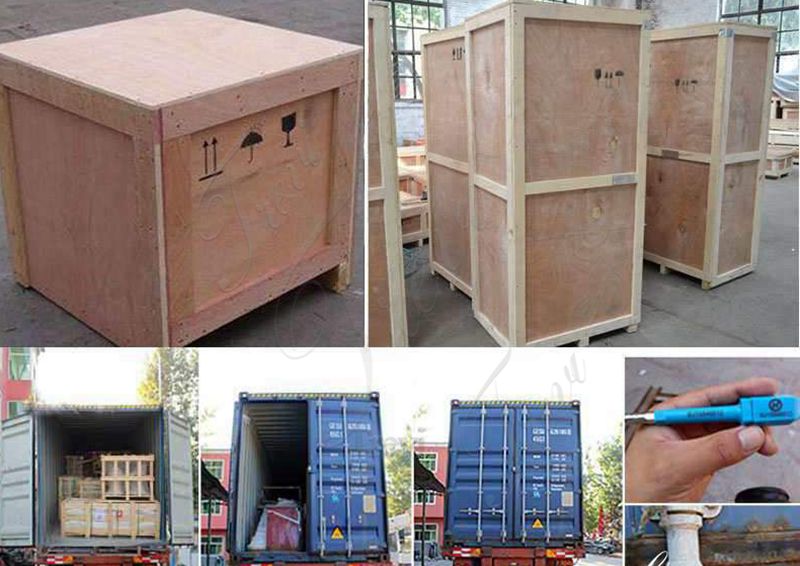 If you want this bronze horse head statue, you could contact us at any time.