Large Bronze Horse Head Sculpture Details:
This large bronze horse head sculpture is an artwork sculpture made in our factory. Both size, design, and color could be customized according to your requests. Do you want to own this sculpture? Then contact us quickly to get this charming bronze horse head statue!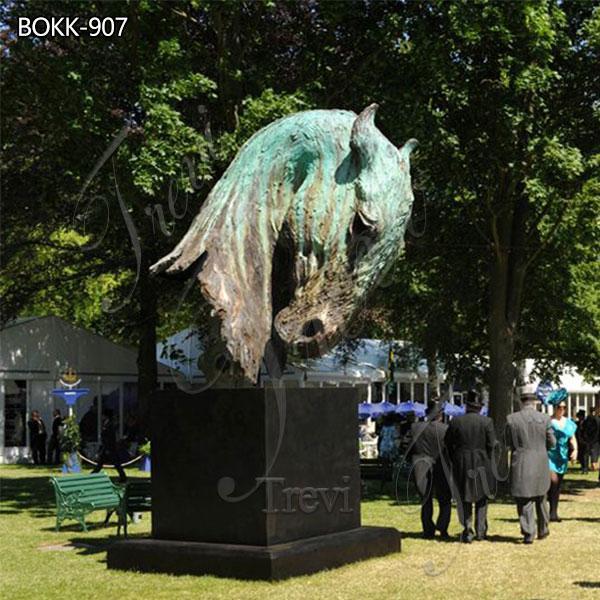 Large Bronze Horse Head Sculpture Introductions:
The horse's eyes were full of peace, and he bowed his head gracefully as if thinking about something. The hustle and bustle around can't disturb it at all. On the contrary, anyone who sees this sculpture will be infected by it. The horse is calm and quiet, but it does not exude fear of the road ahead.
Let's see this large bronze horse head sculpture. From a distance, this is a solemn horse Standing quietly on the grassland. But if we look closely, we can see the serene look and graceful posture of this horse. This world principle noisy sound, only ourselves and a meadow let us have enough time to think about our life.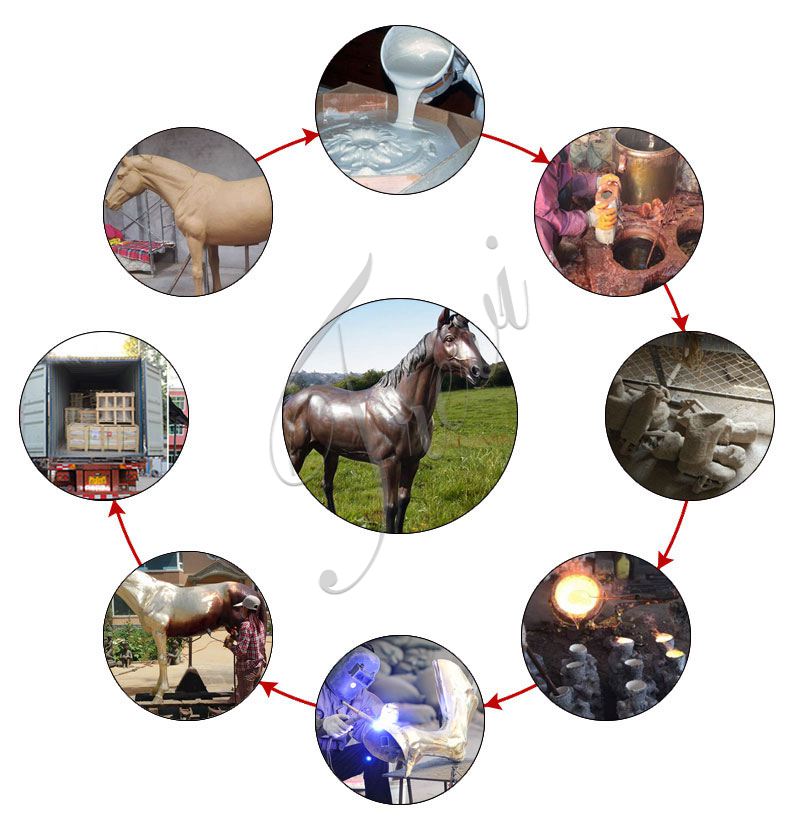 Sculpture Applications:
This large bronze horse head sculpture is ideal for a square or racecourse.
The statue of the horse's head stands out on a raised platform in the square, bringing calm to the bustling city center.
At the same time, it is also very suitable for a racecourse and will become the landmark of the racecourse.
The bronze horse's head acts as a conductor for the horses, directing the direction in which they run.
In time can not see the road ahead, also brave running.
Many horse lovers will also put this bronze horse sculpture in their gardens to add a beautiful landscape.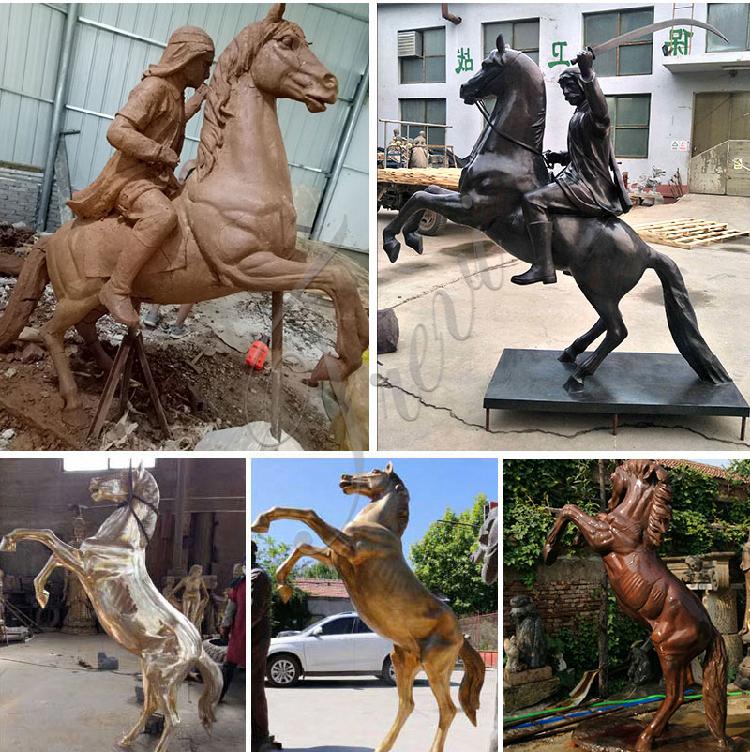 About YouFine Art Sculpture Factory:
The large bronze horse head sculpture of our YouFine art factory is very popular in the international market. Because we have the best quality and service. Every sculpture has its meaning, so every sculpture deserves respect. If you are interested in knowing more or having any requirements, please feel free to contact us. As a professional bronze sculpture supplier, YouFine will never let you down!