Large Horse Racing Bronze Statue Introduction:
This flawless bronze horse racing statue is amazing, and it must be the best choice to place it in an outdoor garden. Because this horse sculpture could become the focal point in your garden, and it could make your garden decoration less monotonous. Even in the cold winter, without flowers and green leaves as decoration, this charming sculpture could still bring you a different visual effect.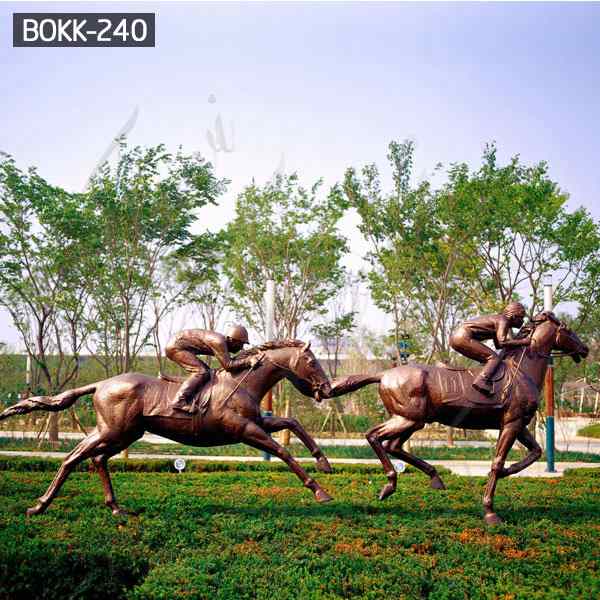 Our Advantage 1: Professional Master
Our outdoor bronze horse racing statue would be cast using the traditional and ancient lost wax method. This is one of the best and most primitive ways to make bronze sculptures. Our factory has very professional bronze carving masters. They have learned sculpture making since they were young, and their carving techniques are all passed down from their parents. With their many years of experience in sculpture making, they are able to master sculpture-making skills very proficiently.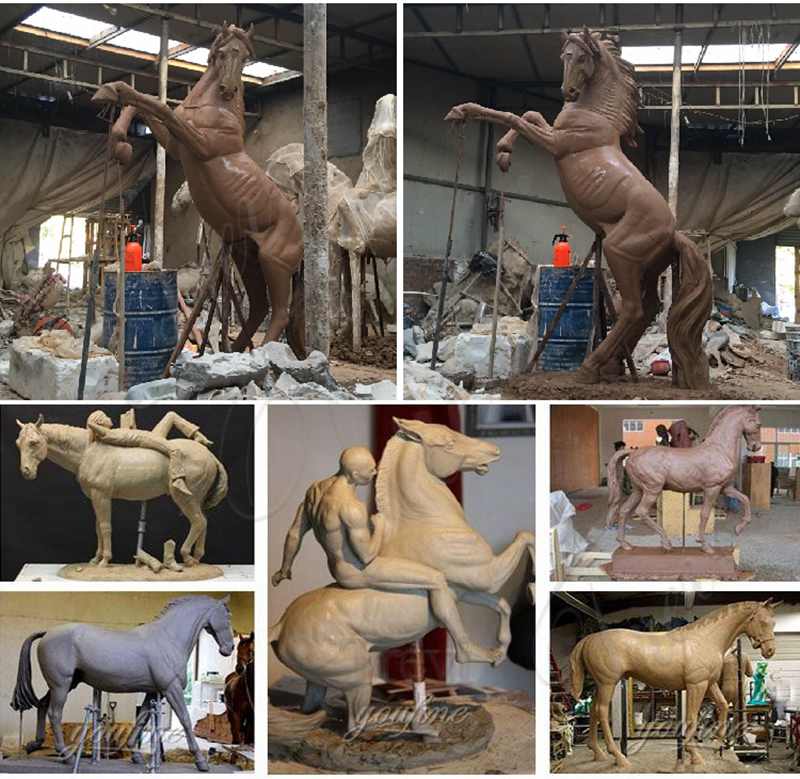 Our advantage 2: Pay Attention to the Statue Details
Our factory always puts product details and quality in the first place. And our master sculptors have strict requirements for artworks. They pay great attention to the details of this large bronze horse racing statue, pursuing the ultimate and perfection. Whether it is the head, body, tail of the horse, or the knight who is riding a horse, the carvings are perfect and in place. Therefore, from any angle to see this statue, all parts of the horse and the rider are very plump and lifelike.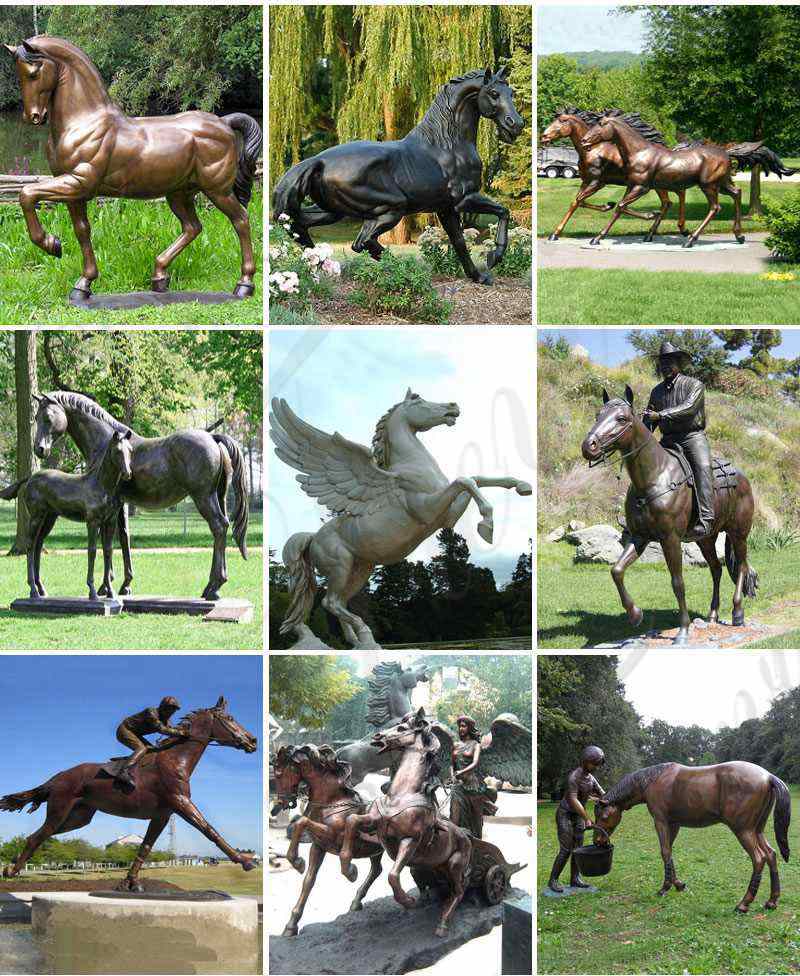 The Packing of Our Bronze Horse Statue:
Our package is very strong, the thickness of the wood crate is 3cm. And it is double thickness than the common package. We thought of every point. And for different items, we have different package plans, which would protect the items wonderful during the shipment.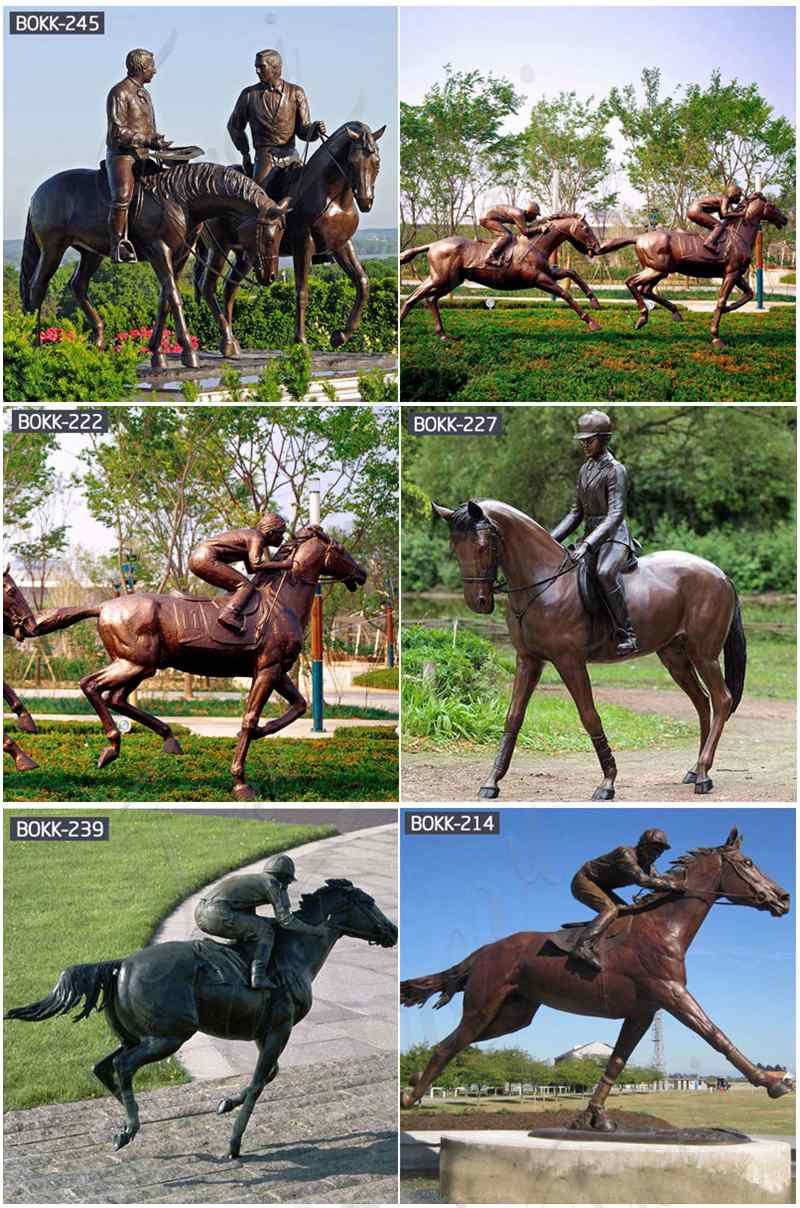 Our flawless outdoor horse racing statue is the best in detail and quality, but the price is also affordable. Because we are a foundry factory, we would definitely provide you with the most favorable factory prices. Please feel free to contact us for the latest quotation.