Large Bronze Horse Sculpture Introductions:
The muscular-looking bronze horse sculpture is called "Dressage Horse" and was sculpted by Stephan Weiss. This bronze horse sculpture is believed to be the greatest American dressage horse ever. Weiss's desire to capture the grace and beauty of equestrian movement. Sensual and sinuous in its design, this work was part of Weiss's collection, which he titled 'Larger Than Life.'"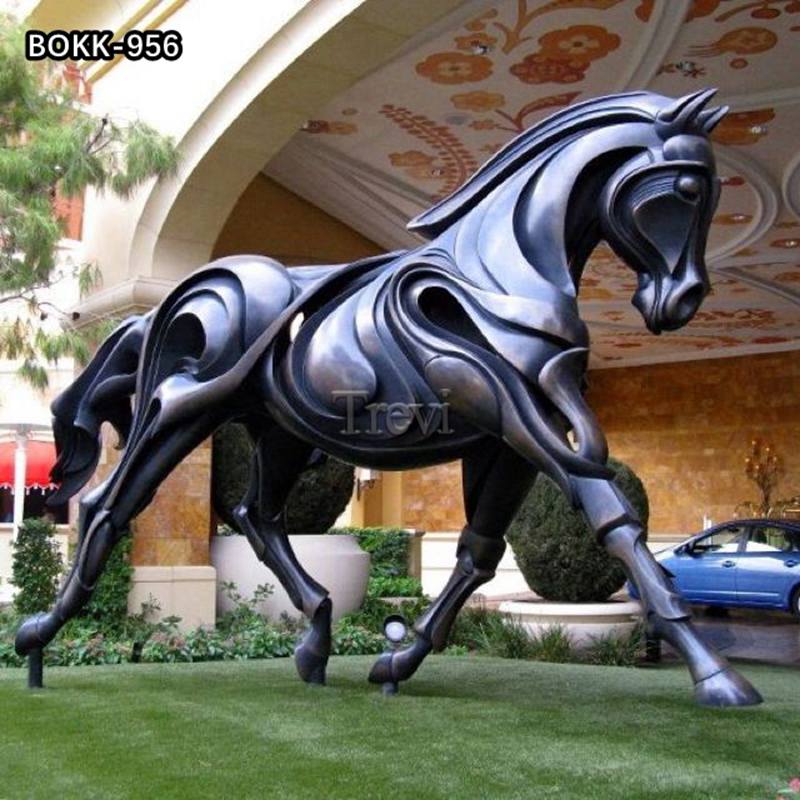 Large Bronze Horse Sculpture Details:
What a beautiful bronze horse sculpture design! It is a combination of retro bronze material and fashionable line design. Many horse lovers like this design. Do you want to own this large bronze horse sculpture? Then contact us quickly to get this charming bronze horse!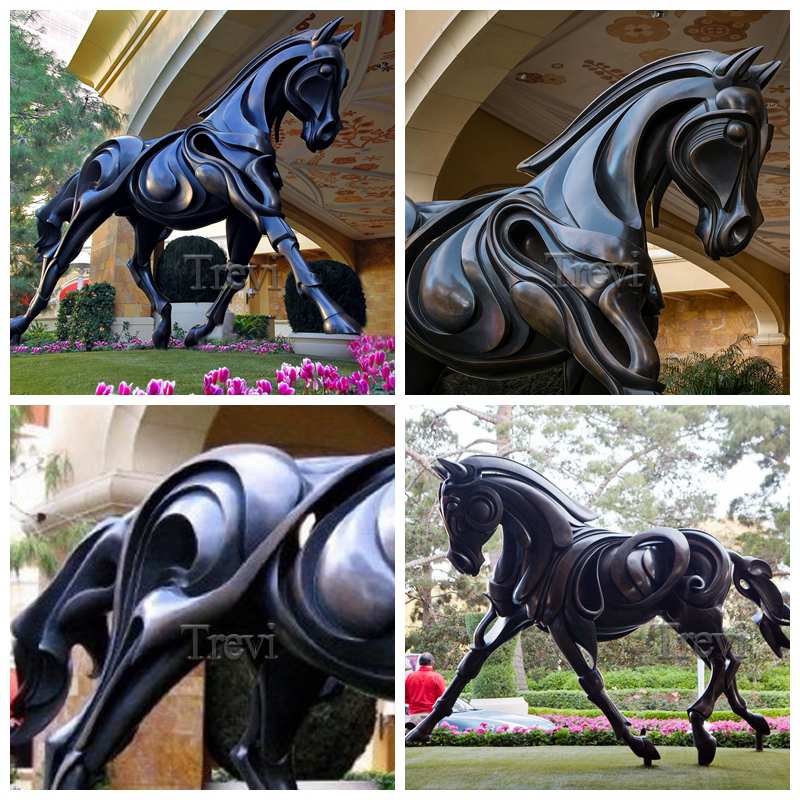 We could see that this large bronze horse sculpture expresses the horse's muscles with the simplest lines. From a distance, this is a solemn horse walking silently on the grassland. But if we look closely, we could see the serene look and graceful posture of this horse.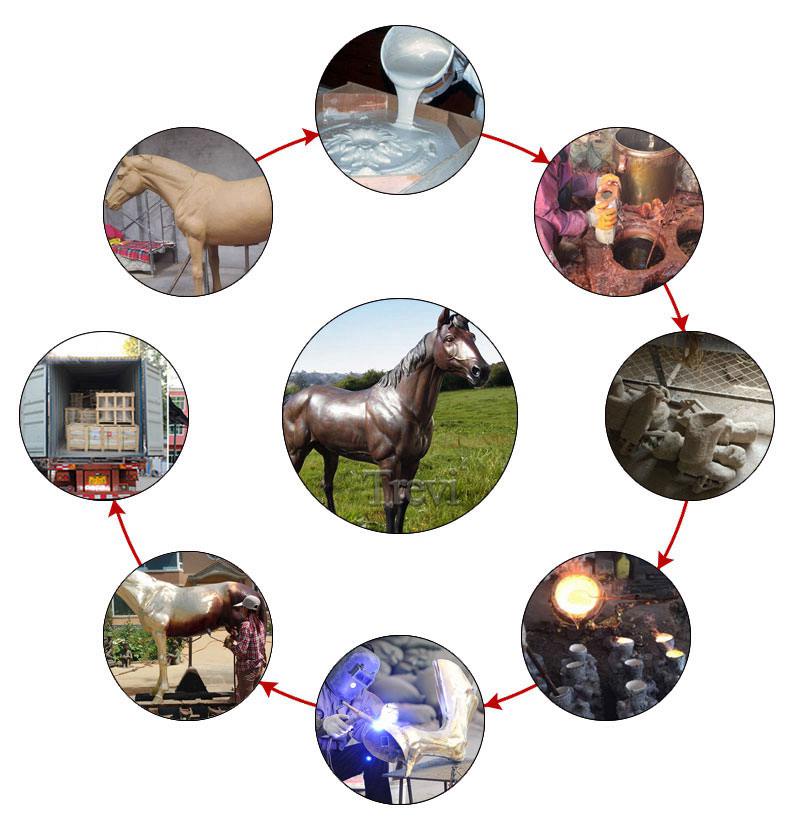 Sculpture Applications:
This large bronze horse sculpture incorporates some abstract elements. I believe it must be very suitable to be placed on a horse farm, in front of a hotel or your garden. It will bring a very shocking visual effect! Even if placed in the noisy city center, this horse will bring people a moment of peace. The concept conveyed by this elegant horse is "elegance and strength coexist." Besides, bronze horse sculpture is a kind of permanent art.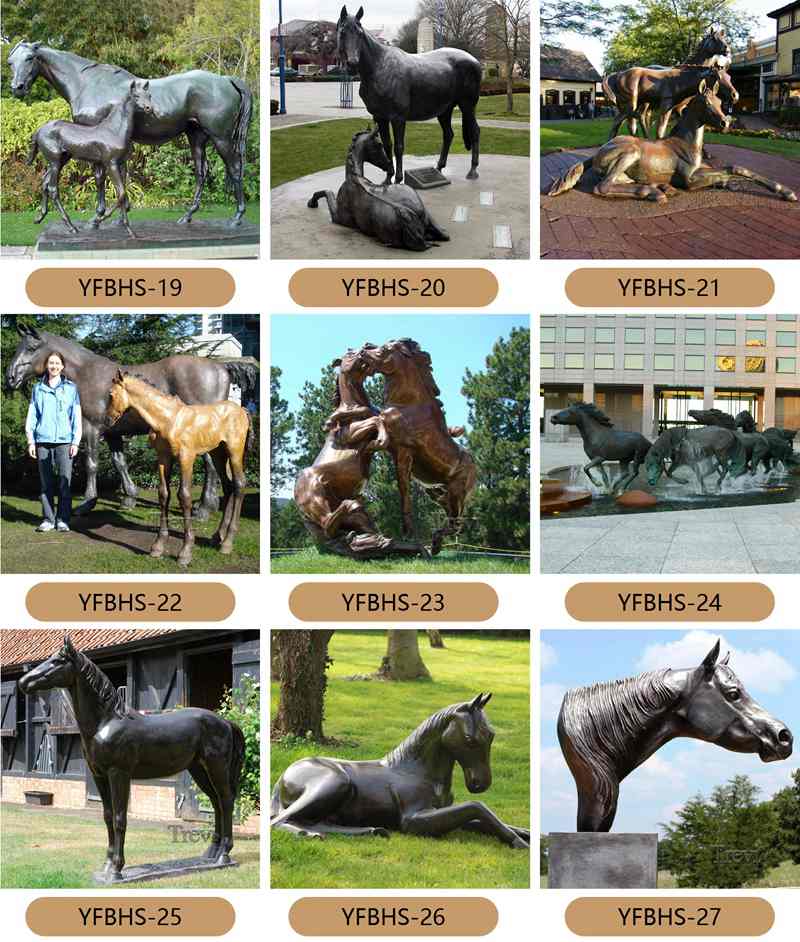 About Our YouFine Art Sculpture Factory:
The large bronze horse sculptures of our YouFine art factory are very popular in the international market. Because we have the best quality and service. Every sculpture has its meaning, so every sculpture deserves respect. If you are interested in our bronze horse sculptures, please feel free to contact me. Our factory always gives the greatest support to customers. YouFine will never let you down!