Bronze Standing Horse Statue Details:This life-size bronze standing horse statue is very handsome and restores the image of a horse by 100%. Our statues carved the look and essence of horses vividly. And it is life-size and highly restore the true image of horses. Of course, this is also the result of the joint efforts of our factory through advanced casting technology and professional masters.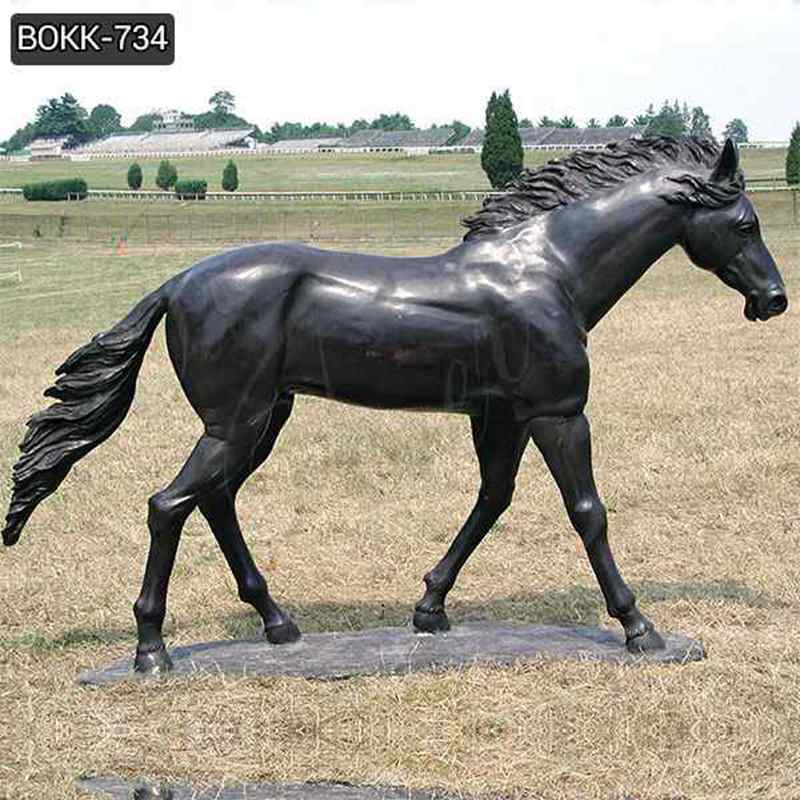 Why Choose Our Bronze Foundry?
1. Rich Experience
Trevi Art is a factory very good at casting all kinds of outdoor bronze horse statues, with more than 35 years of experience. So our master is very familiar with the structure of horses. At the same time, in order to better understand horses, he went to the farm to learn and familiarize himself with various characteristics.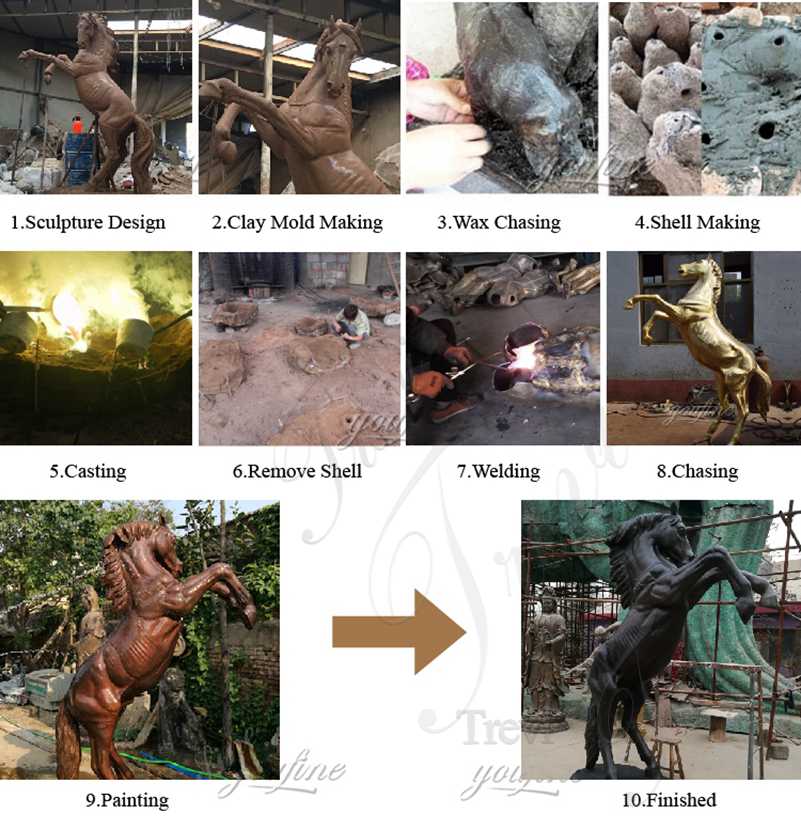 2. Advanced Casting Process
Our factory would use the traditional lost wax method to cast all outdoor bronze horse statues. With years of experience in statue casting, our factory continuously improves casting technology and uses advanced silica sol technology to improve the quality of statues. However, most factories do not yet have this technology.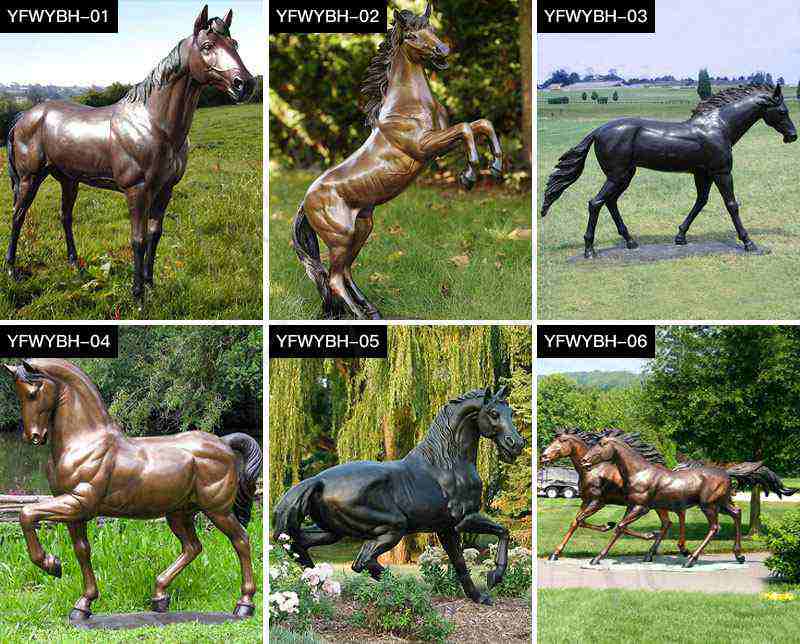 Our Service Advantages:
First of all, our factory has focused on the field of statue for more than 35 years, and our statue products are sold all over the world. At the same time, our product quality and attention to detail are always our top priority, which is why we have received widespread praise from customers.
At the same time, our service is also the most complete. We would try our best to meet any demand for the statue and make the product reach your satisfaction. In addition, if you find any quality problems after receiving the goods, please feel free to contact us, our staff would deal with it for you as soon as possible.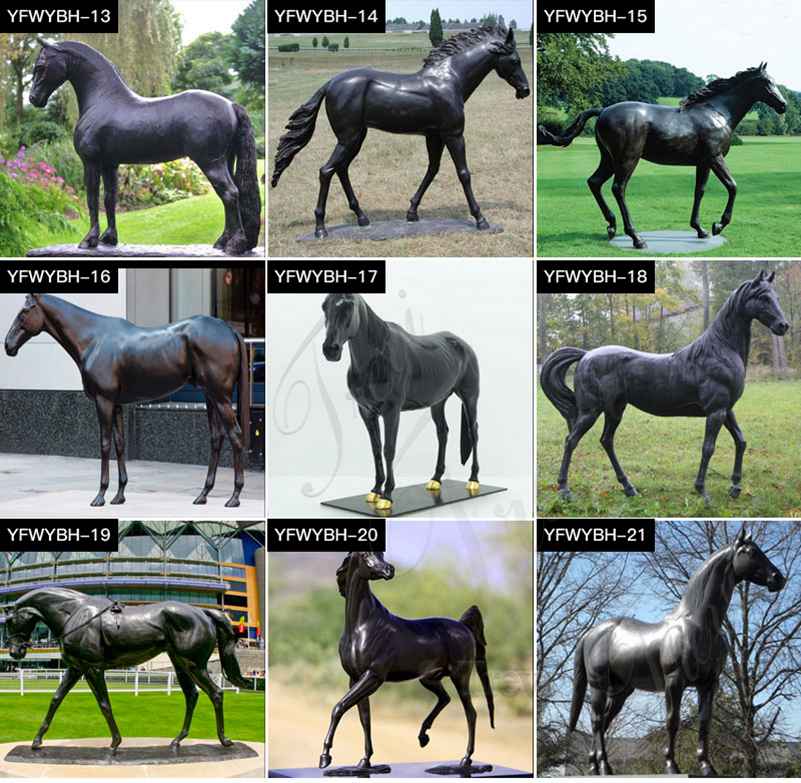 Therefore, please rest assured to purchase any bronze standing horse statue design in our factory, our quality would definitely satisfy you. If you want to know more detailed information and specific quotes, please feel free to contact us, we would be at your service at any time!