Cowboy Bronze Racing Horse Statue Detail:
The best horse can run thousands of kilometers in a day in Chinese culture. Speed horse racing has a long history. You Fine bronze horses are magnificent in size and seem to run very fast vividly in the wind and rain. It is like a vivid portrayal of people struggling and overcoming difficulties bravely. Our life-size racing bronze horse statue is an expression of optimism. This bronze sculpture is very beautiful in detail and design. It is made of bronze material with a natural and beautiful appearance. The horsetail is captured in the galloping gust. The horse carving is full of personality and shows a unique decorative style.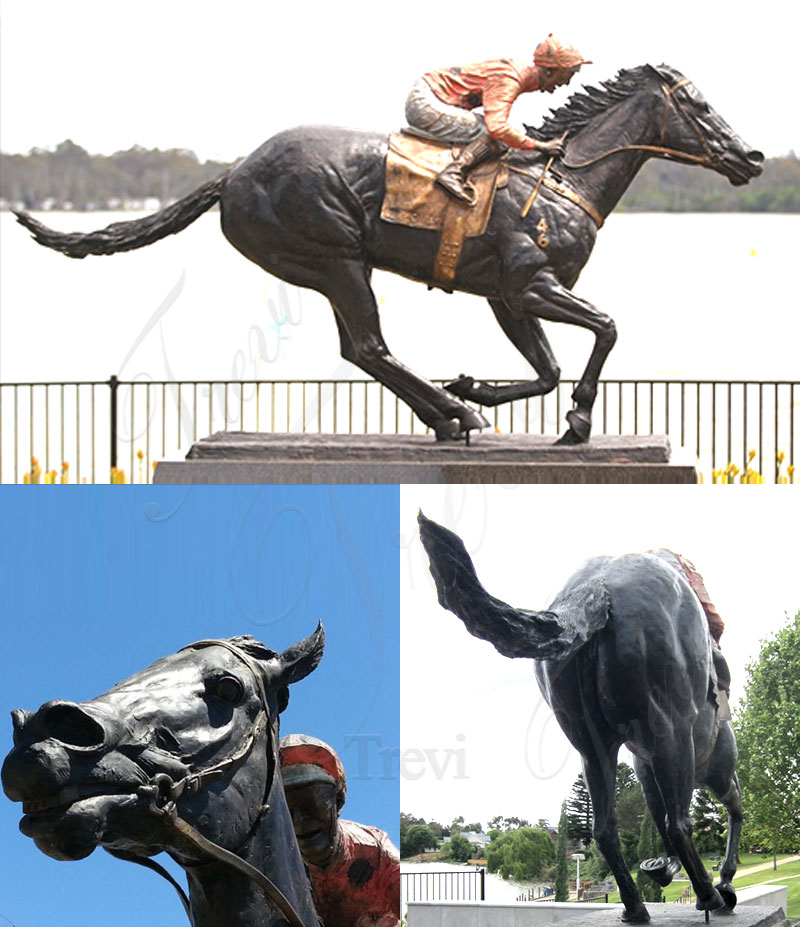 Using Method of Lost Wax:
Our artists master the oldest and highest quality bronze sculpture production method of Lost wax and they make all the details perfectly. Our top-master from an early age to learn this technology and work hard with meticulous care. They will take the paraffin model from the silica gel model. Our artists need to be finely trimmed for imperfections. They bond carefully and polish manually during shape modification. Artists need three days to complete this process. You Fine factory has successively made various kinds of racing bronze horse statues for domestic and foreign companies.
Suitable Decoration Location:
The bronze horse statue is one of the forms of the square sculpture, its function is bigger, may use in the garden, Gymnasium entrance, the square, and so on decoration. The sculpture of the square can be made according to the thinking of the maker, or it can be integrated with the surrounding environment. People can only discover its value by observing and savoring it carefully.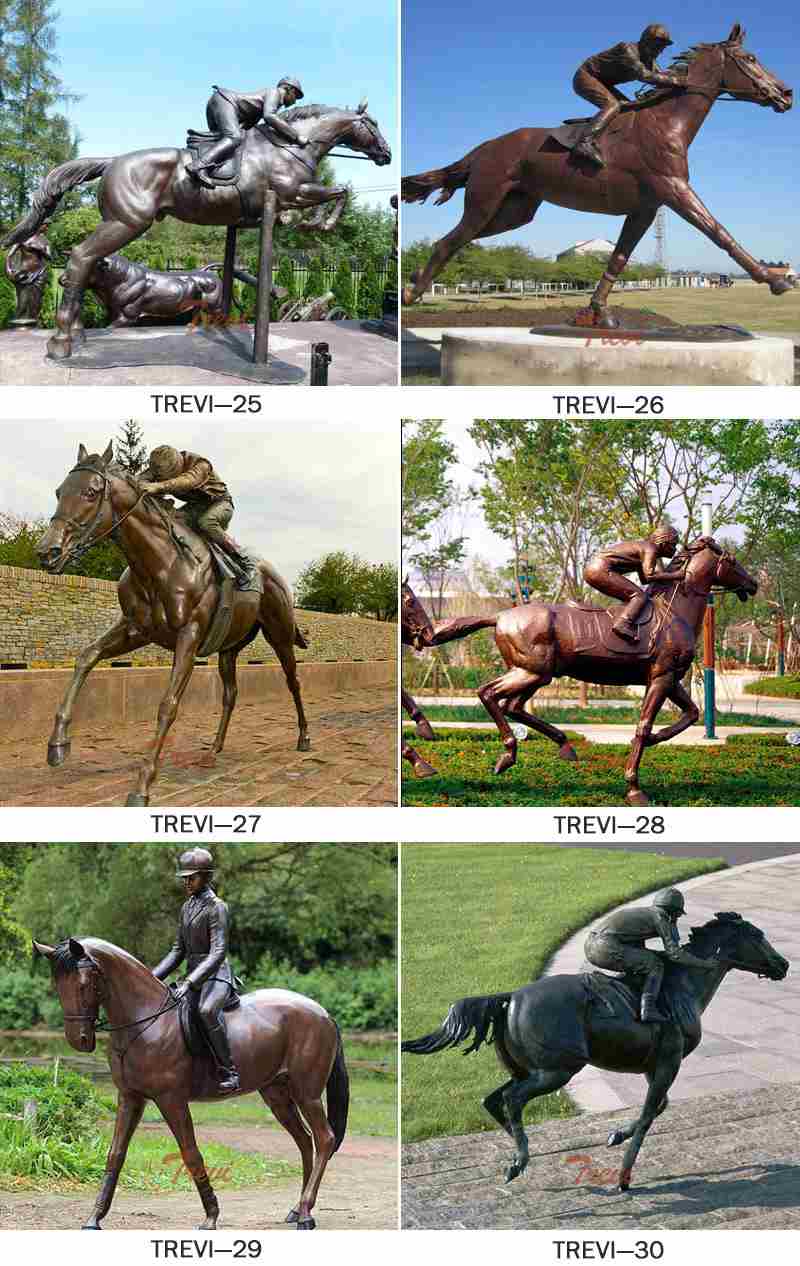 More Designs :
You Fine carve all kinds of designs of cowboy racing bronze horse statues for customers. And we also carve racing horses, jumping horses, running horses, etc. At the same time, we also accept customization. Customer satisfaction is our firm's unchanging commitment and we will welcome your presence with warm service and good product quality.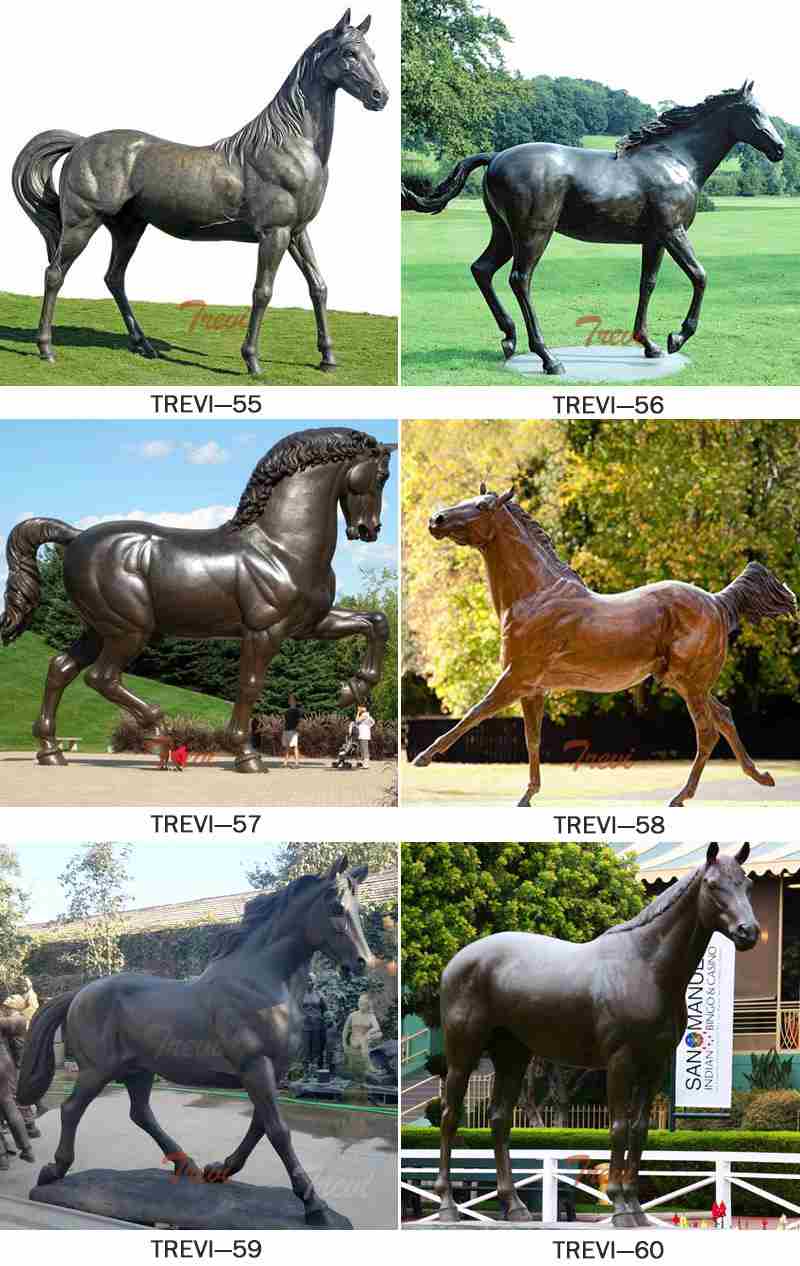 We have customers all over the world. They praise us at every conversation in the service process. We have established a permanent cooperative relationship with each other. You can trust us completely and please contact us for more details of the racing horse statues.