Life-Size Bronze Horse Statue Details:
The first thing we see is the sheen of the horse's hide. As a matter of fact, this is the perfect finish. Obviously, his face is full of energy and his eyes are so intense. The quality of this life-size bronze horse statue is so real and like a real horse standing right next to us. Apparently, its tail is as thick as a girl's ponytail, full of vitality.
Beautiful Clay Models:
Trevi factory has professional clay mold-making artists. Undoubtedly, they're real artists. Each clay model of the bronze horse statue is carefully handled. Trevi factory artists could imitate the texture of a horse in great detail. The clay we use is also of good quality. In fact, This clay does not break easily. And Trevi clay model could maintain the long-term luster. According to the customer's request, our clay model would be modified many times.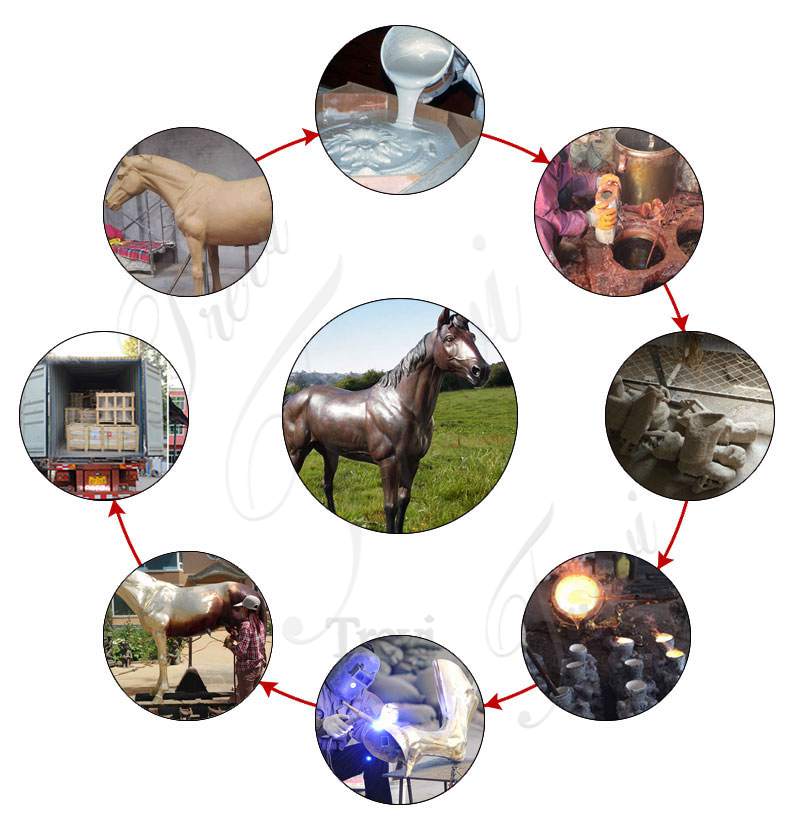 High-Quality Wax Models:
Waxing is considered to be the most difficult process. The thickness of wax determines the thickness of bronze after casting. Of course, the wax used in our factory is special. It solidifies quickly at room temperature and does not melt easily. And this is different from the daily wax model, not a certain amount of practice is not easy to master. Trevi factory artists have mastered this technique very well and have made innovations. We would further modify the wax to achieve the perfect life-size bronze horse statue look.
Supply a Variety of Bronze Statues:
Trevi factory is a professional manufacturer of bronze horse sculptures. There are mainly bronze horse sculpture, bronze bull sculpture, bronze lion sculpture, bronze unicorn sculpture, bronze elephant sculpture, bronze deer sculpture, and other animal bronze sculptures. Trevi factory has rich experience in sculpture casting. Above all, Trevi factory has been for a number of companies and enterprises to design casting animal sculptures, well received by customers.
The Right Placement:
Large bronze horse sculptures could be placed in the garden to play the role of decorative landscaping, or placed in the doorway gives a solemn feeling. Of course, we could also put the horse in the living room as a symbol of success. As we all know, horses could bring vitality to family, career, and official career. Many successful people choose to keep a bronze horse statue in their homes.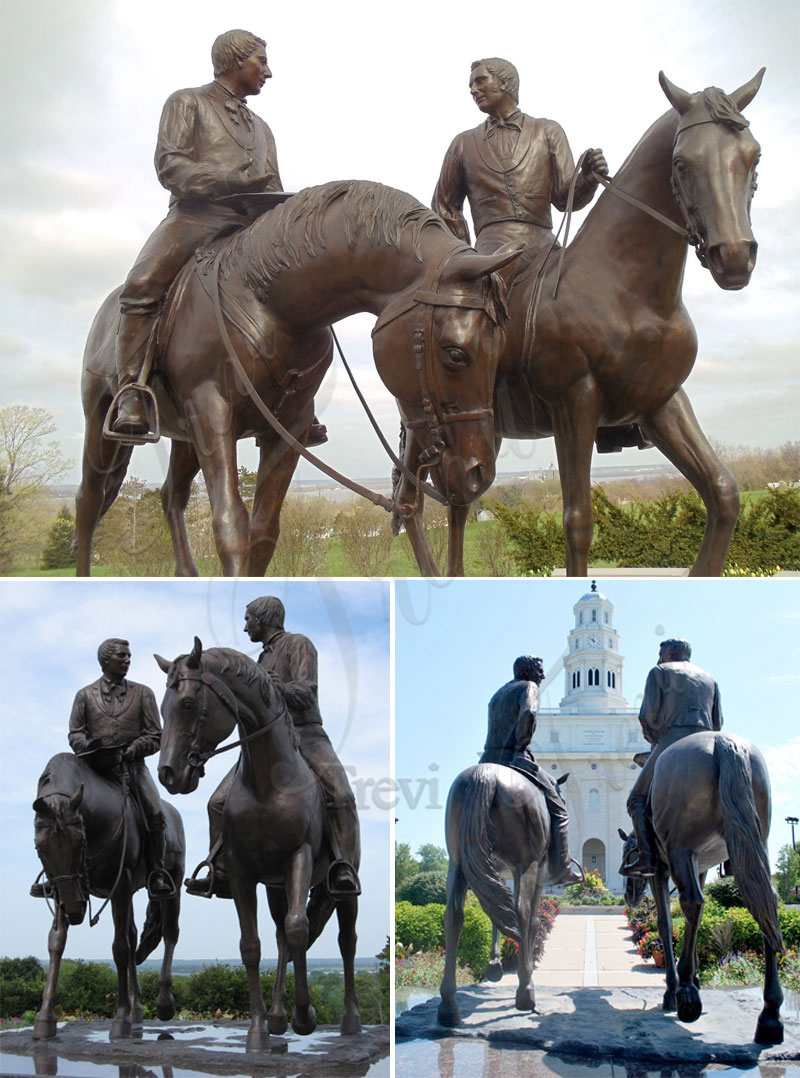 There are many bronze horses in the Trevi factory. Our artists are very fond of different horses and have made an in-depth study of bronze horse culture. You could call us anytime to learn more about the bronze horse.