Arabian Horse Statues Introduction:
For a long time, Arabian horses have been famous for their beauty, intelligence, bravery, perseverance, and romance. Trevi factory Arabian horse statue has a beautiful and delicate head. The forehead of this sculpture is slightly shorter and wider. Trevi factory artist expressed that its eyes are particularly large and protruding. It is as deep and expressing emotions as we humans. Its ears stand upright, very energetic. You could clearly see that the horse's fur is soft and the whole body is very smooth. Even more interesting: its tail is very flexible, opening like a fan.
Arabian Horse's Contribution:
The Arabian horse is the oldest horse breed on earth. It was first tamed by humans and became the most loyal partner in the course of human history. The Arabian horse has made important contributions to world civilization, and its influence on world history is also huge. The most famous is that if you want to force it to do things it doesn't want to do, you would see its grumpy temper. But for those they trust, they would show courage and loyal obedience.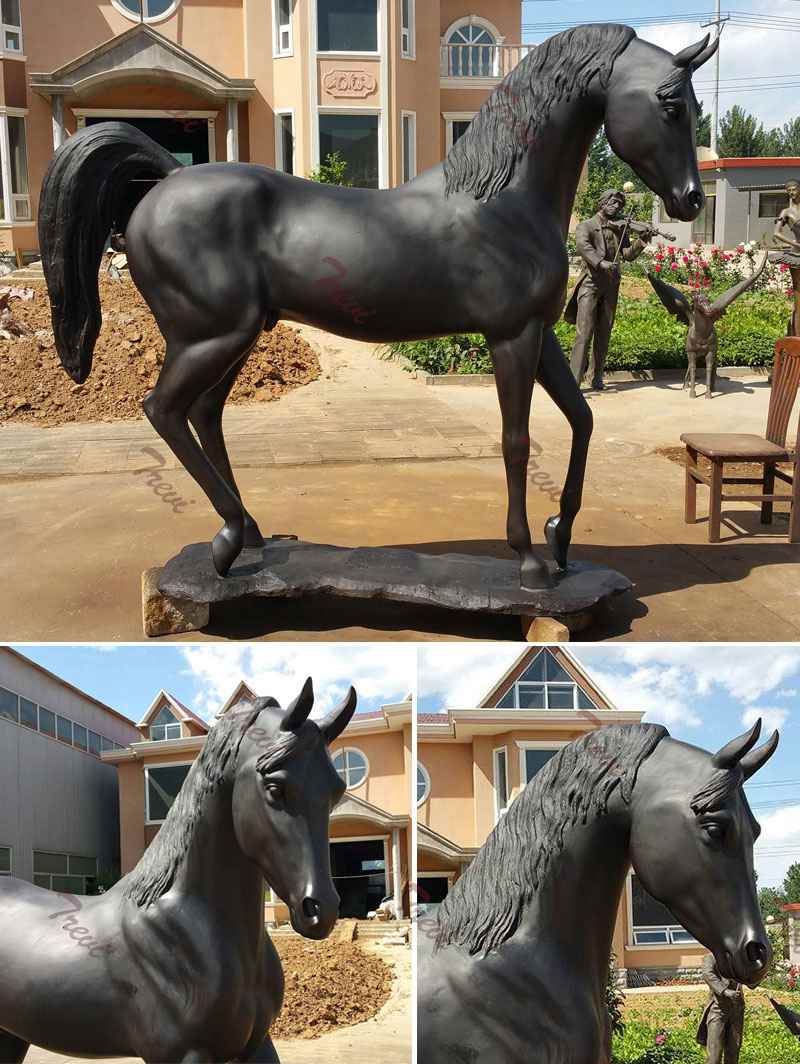 Clay Model Display:
Trevi factory has the most professional clay model artists. In fact, they specialize in sculpting clay models of animals. Therefore, they mastered the expression of the horse's look and body language proficiently. It could be seen that they are very familiar with each step. Our factory has a large number of clay models, and our models could be modified according to customer needs. We meet all the requirements of our customers, and of course, we would give our customers the most reasonable suggestions.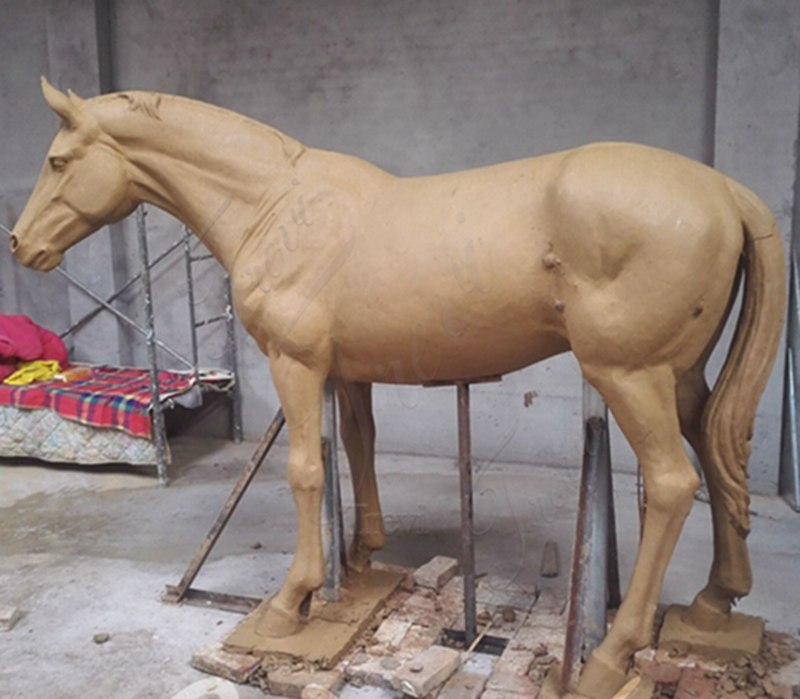 Excellent Coloring Artist:
Trevi factory has been engaged in bronze horse sculpture for 40 years. We pay attention to every step, especially to color the bronze sculpture. Besides, Trevi factory has professional coloring artists, and we use pure chemical coloring. This coloring could be customized and the color is durable. More importantly, the colors are very textured and beautiful. In fact, over time, the colors would become more and more natural.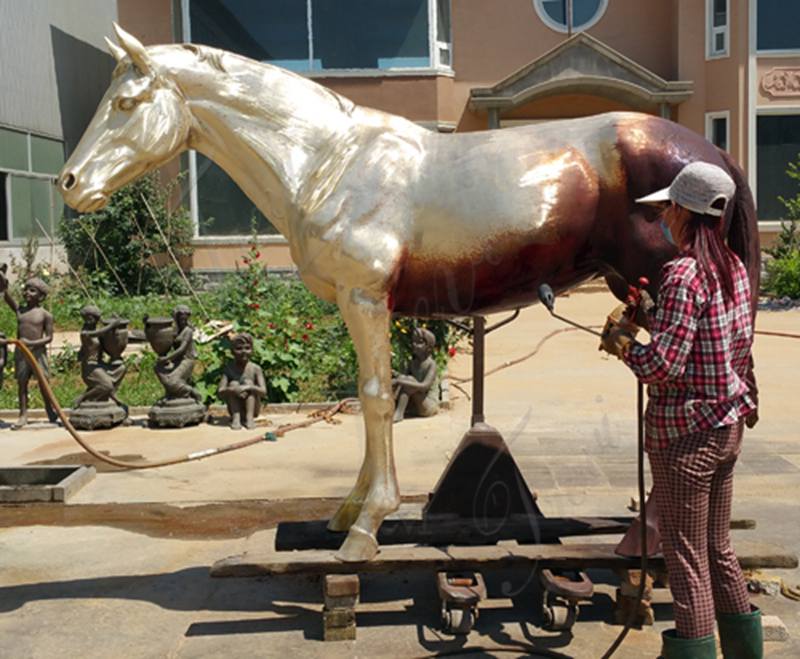 Secure Installation:
Trevi factory would provide different installation schemes according to the actual situation of customers.
The first method: Under normal circumstances, the Arabian horse statue would be fixed with an iron frame. First, cast the iron frame with cement and pre-buried it under the ground. Then we weld the sculpture and the foundation.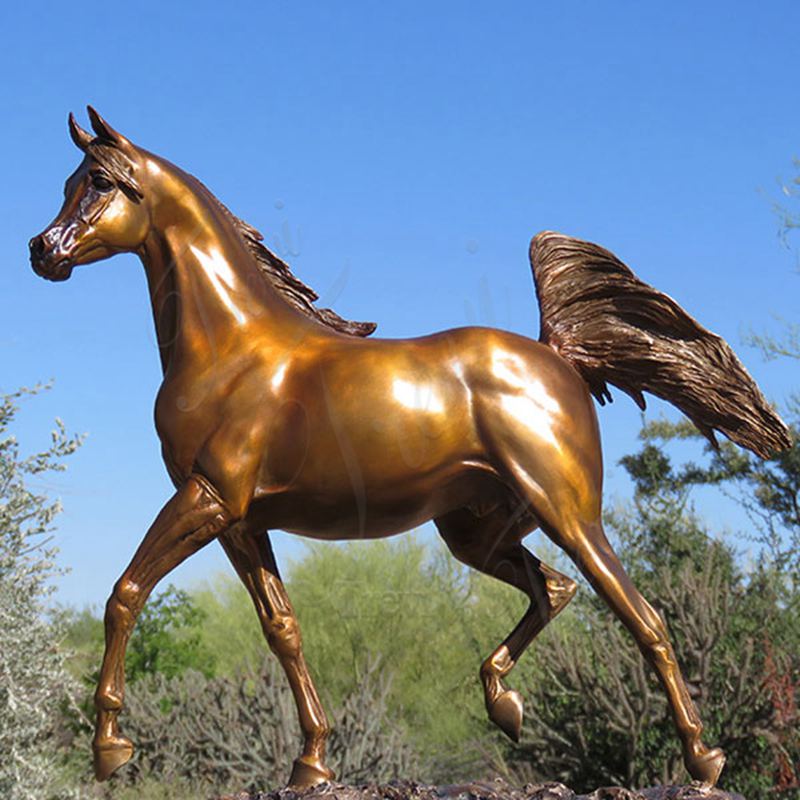 The second method: because some customers could not destroy the ground. Therefore, we would choose to perforate the ground and use expansion bolts to stabilize it. Of course, if the ground is not beautiful, you could fill it with marble glue as a decoration.
The third method: also punching holes in the ground, but this time inserting steel bars into the holes. Trevi factory has the most extensive experience and would give customers the best and most effective installation support.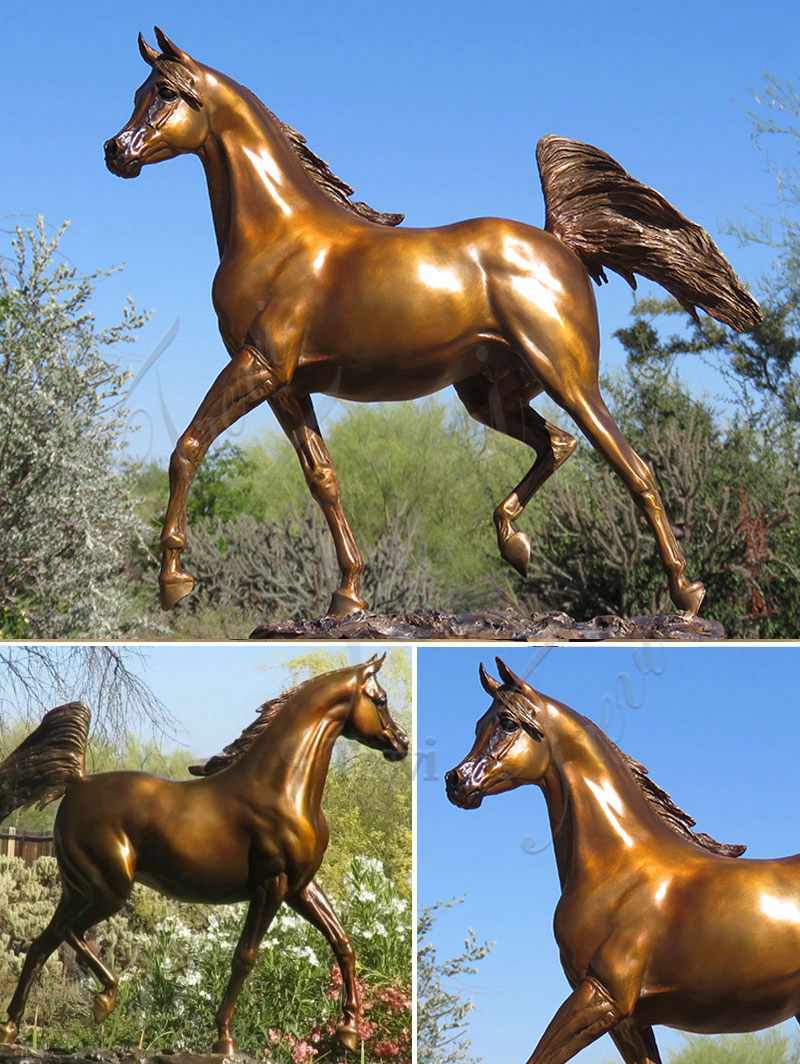 You could contact Trevi factory at any time, we would always serve every customer. Every employee in our factory puts customers first. Believe that we would become each other's most sincere friends.