Large Bronze Rearing Horse Statue Details:
A very majestic large bronze rearing horse statue, this is the latest statue completed by our factory. This handsome horse raised the two hooves in front of him in the air, with his head low and looked towards the ground, and the two hooves behind him supported the ground. The black appearance of the statue carves the charming details of the horse very vivid and delicate.
Our Advantage 1: Advanced Casting Technology
We will use the traditional lost wax method to cast this large bronze rearing horse statue. As we all know, this is one of the most primitive and high-quality ways to make bronze statues. In addition, our factory uses the most advanced silica sol process, which can greatly improve the quality of statues. Not only the details of the statue are more vivid and lifelike, but it can also ensure that the surface of the statue will not produce white spots after many years of use.
Our Advantage 2: Quality Assurance
I believe that if you choose our statue, you will not be disappointed. First of all, our outdoor bronze horse statues ensure that there are no quality problems. Secondly, our statues must be guaranteed. Because all the products in our factory are custom statues, we will regularly provide customers with photos of the progress of the products. If the customer is dissatisfied with the details of the statue, we will promptly modify it. Moreover, our statues will not be shipped until the customer is satisfied and agreed.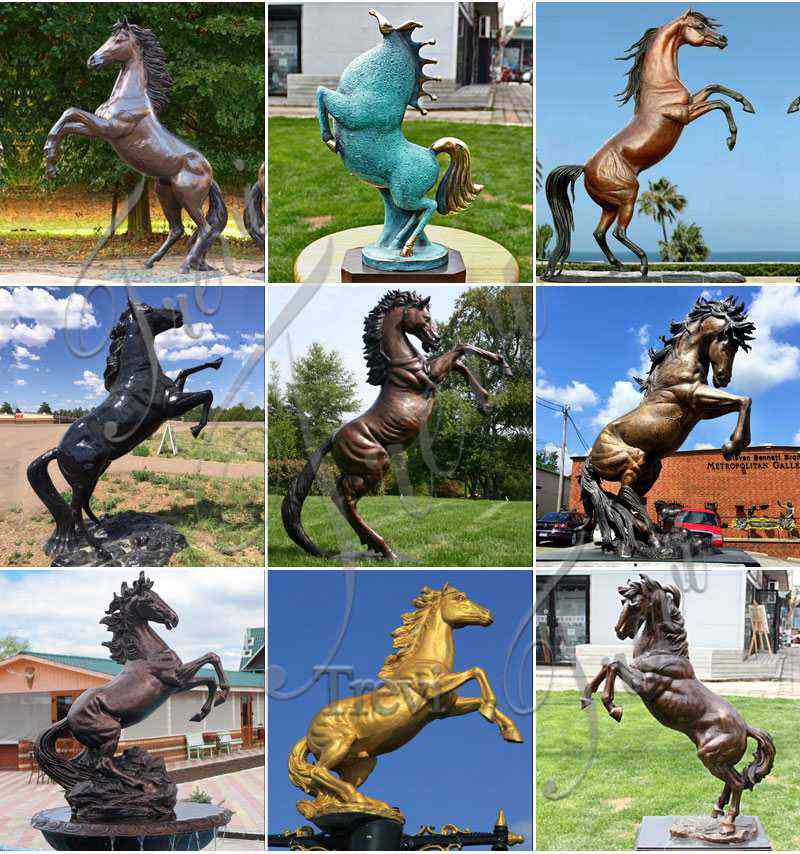 Application Places:
Our bronze statue is suitable for any public place, such as outdoor gardens, parks, zoos, hotel fronts, large squares, and other outdoor public places. It can also be placed on farms, racecourses, and other places related to horses. Of course, if you are a horse lover, you can also place it in your own home garden or manor as a good decoration.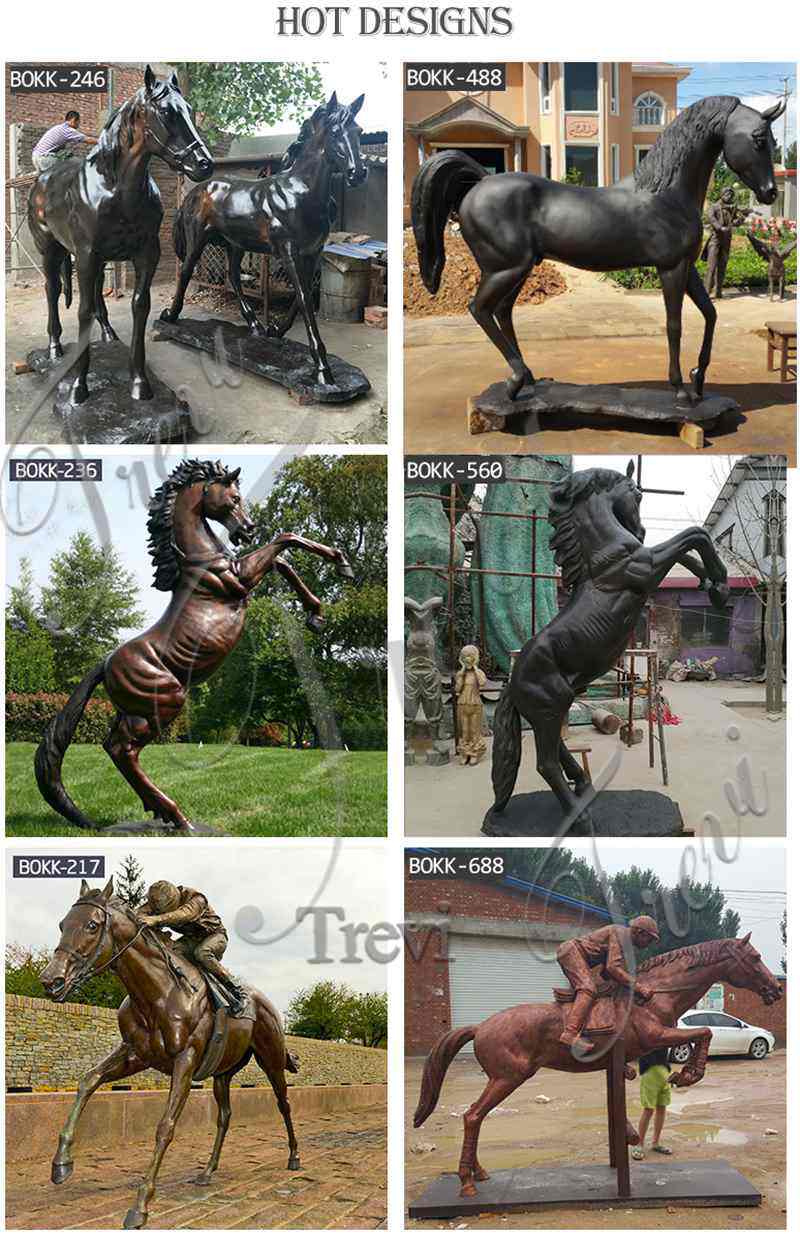 These outdoor bronze rearing horse statues can be made for you according to the size you need, so we can recommend the most suitable size design for you according to your placement place. If you like our statues, please feel free to contact us.