About Bronze Horse and Turtle Statue :
The client from South Korea made the bronze horse and turtle statue for one manor. This bronze horse statue is one customized special design. For this design, it seems that the bronze horse is talking with the tortoise. It's one set of interesting bronze animal statues!
Help the customized ideas come true:
The client visited our website and found one beautiful bronze horse statue. But he had his ideas and plans for this horse statue. During our discussion, we know that the bronze horse statue would be placed at one public resort Manor. The logo of this manor is with the tortoise and horse.
So he wanted to make one life-size bronze horse statue with these two animal designs.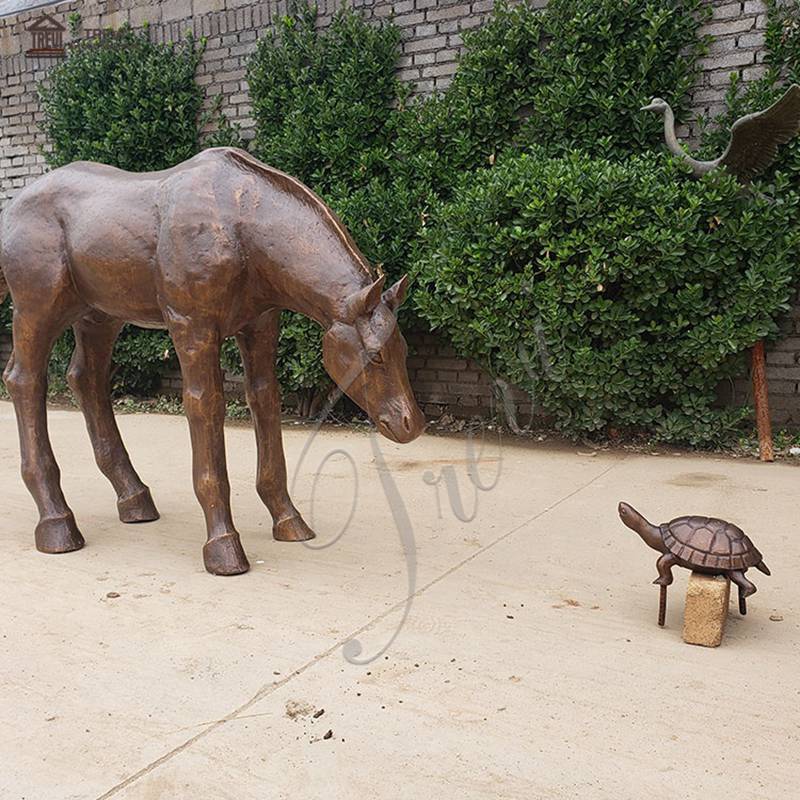 Sculptures belong to art, our work aims to help our clients make the perfect sculptures in their hearts. Our designs and masters worked together to support the design solutions. We select the designs in the following picture for the client. The bronze horse is face to face with the tortoise sculpture. The bronze horse is very calm and gentle. It is very suitable for the manor environment.
How to make one customized bronze statue?
Since the bronze horse represents the company's logo, the details are very important to the client. The bronze horse face needs to be gentle. The tortoise statue is looking upward to see the horse, just like the animal statues are speaking to each other. Before casting, we need to make the 1:1 clay mold, our clay mold masters carved each detail by hand, and revised the mold again and again according to the client's requirements.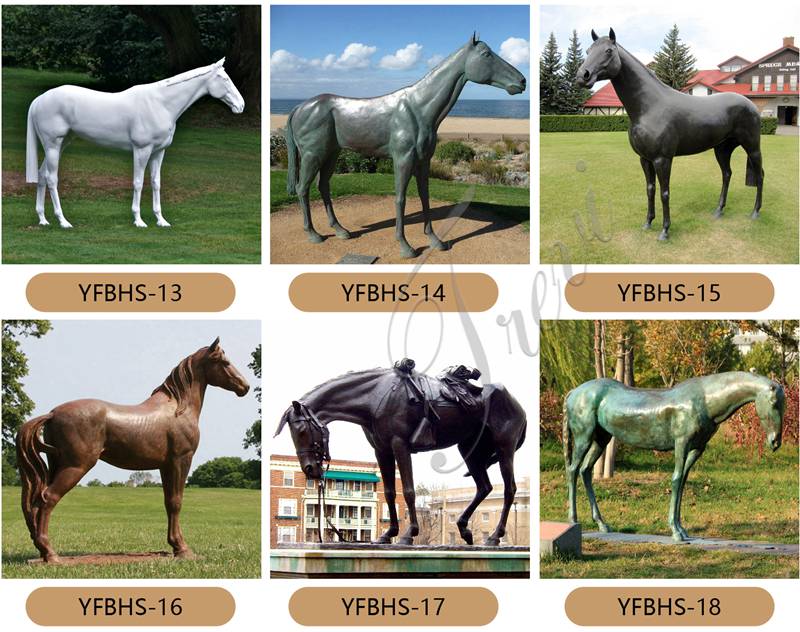 When we finished the bronze horse, considering the installation, our masters supported two installation solutions. The tortoise statue could be put on the ground. Also, it could be put on the back of the bronze horse statue. Since the manor project was still under construction, the client just put this interesting bronze horse and tortoise statue in the forest of this manor. Later, they would build one pool around the bronze horse statue!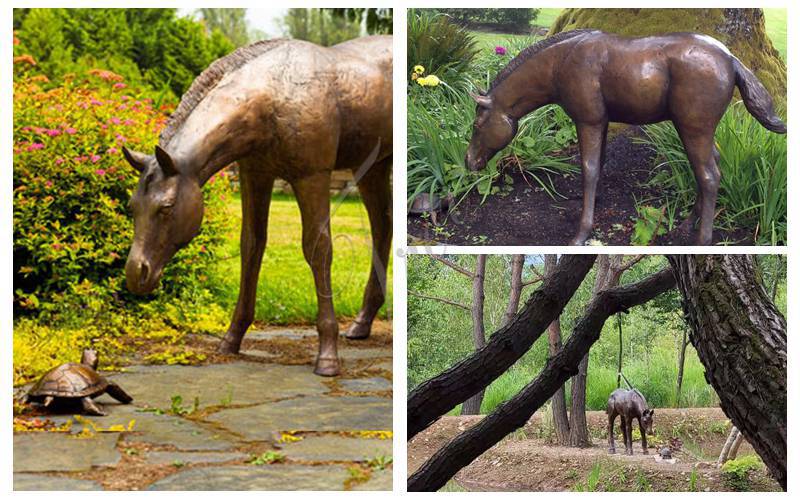 The following picture is the feedback from our client, they love this sculpture very much! When they received the bronze horse and turtle statue, they purchased another two life-size bronze horse statues and other marble statues for the manor garden decoration. We have professional masters and designers, so if you have customized ideas about the bronze horse and other garden statues, please contact us! You Fine will make one perfect statue for you!