Bronze Standing Horse Sculpture Introduction:
This beautiful bronze standing horse sculpture is very delicate and lifelike. We would use the traditional lost wax method to make this bronze animal sculpture. This exquisite horse sculpture has a black appearance, giving a very different visual effect. So placing it in the outdoor garden must be a highlight.
And regarding the size of this bronze standing horse sculpture, it is life-size. The height of the sculpture is about 2.5 meters. Of course, We could also make this sculpture according to your size requirements.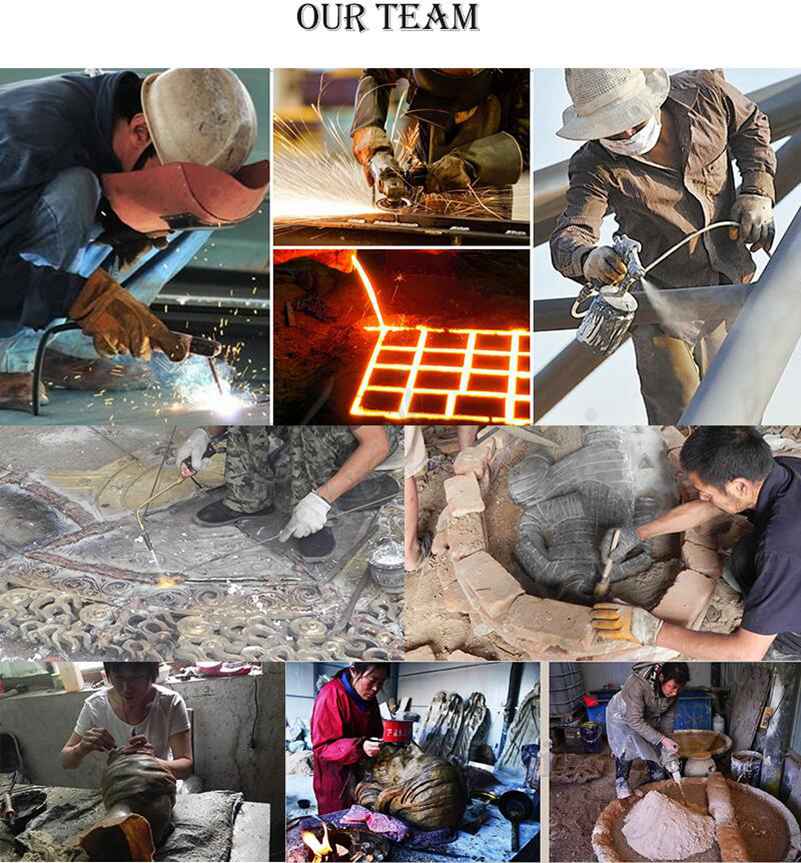 Our Advantage 1: Using chemical coloring method
For the color of the sculpture, this standing horse sculpture has a black appearance. Of course, you could have a variety of color choices, such as brown, green, golden, and other colors you want. We would use the chemical coloring method, which is a very magical process, by seeding and mixing multiple colors to form the color you want. As well as we have professional coloring masters who could master the chemical coloring method proficiently and bring you very amazing sculptures.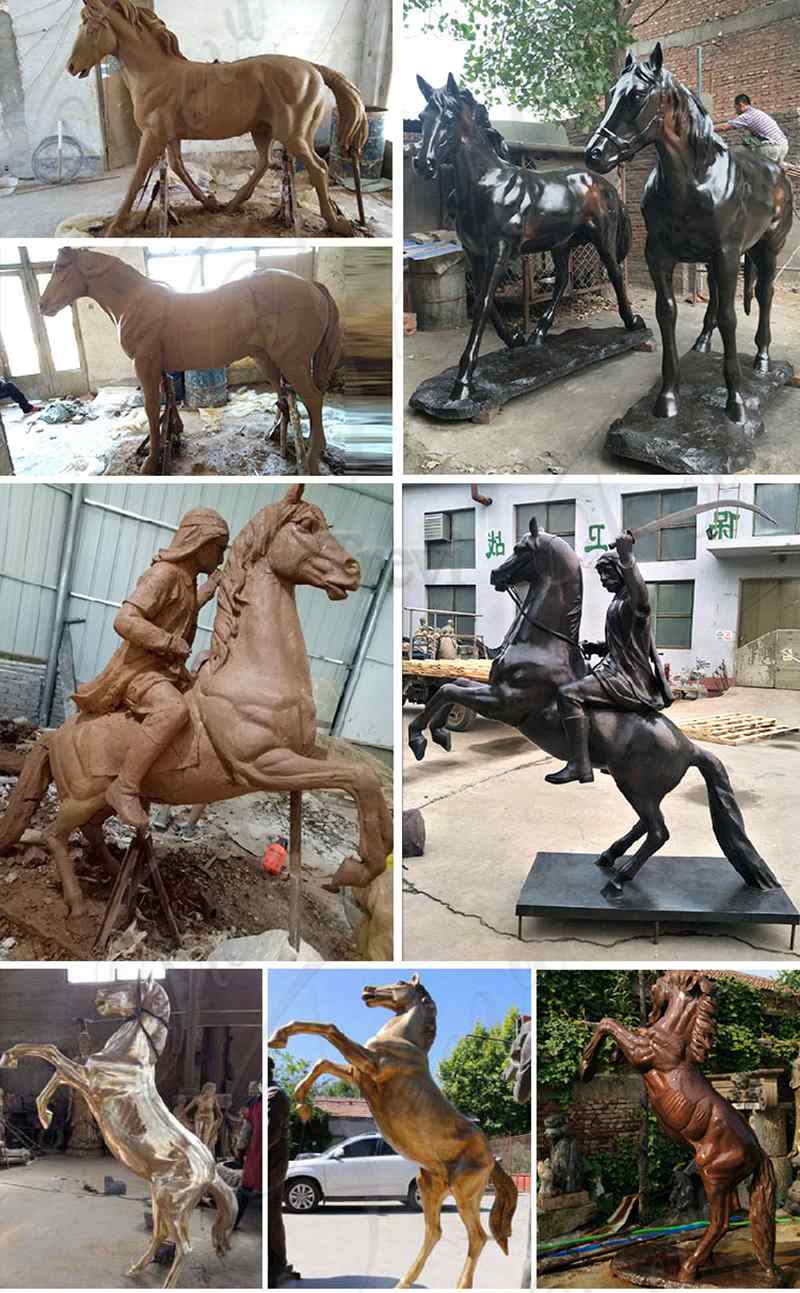 Our Advantage 2: Provide high-quality sculptures
As a professional bronze sculpture casting factory, Trevi Art Sculpture always put the quality of sculpture and customer satisfaction in the first place. We control the quality of our products very strictly. First of all, during the production of our sculptures, there would be dedicated QC personnel responsible for checking the quality of the products. If any problems are found, we would promptly inform our master to make changes. Secondly, after the product is finished, we would check the quality of the sculpture before shipping and send it to the customer for confirmation. We would not ship until the customer is satisfied.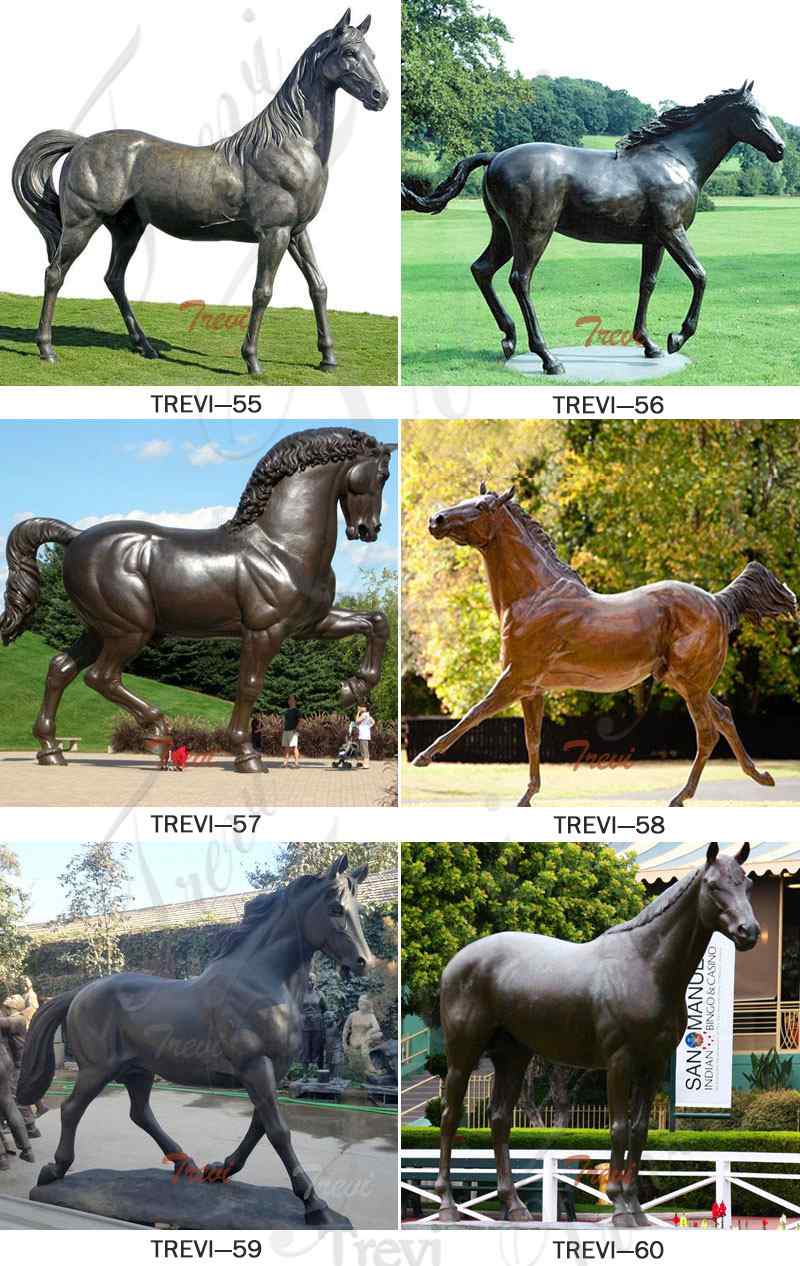 Trevi Art is a very powerful bronze sculpture factory, so our professional masters could make high-quality bronze standing horse sculpture for you. If you like our military memorial sculptures, please feel free to contact us.