Giant Garden Bronze Horse Sculpture Detail:
This must be a surprisingly giant garden bronze horse sculpture, and you will be fascinated by this charming horse sculpture. Our large sculpture has a height of 8 meters, which must be used as a very beautiful sculpture decoration. And we will use the traditional lost wax method to make this bronze sculpture. This is the most primitive and oldest way of casting bronze sculptures. Therefore, it can restore all the details of the sculpture, even though the sculpture is very large.
And I believe that such a giant garden bronze horse sculpture placed in the garden will definitely become a very prominent focus. Therefore, this large-scale bronze sculpture must be the best choice for outdoor public places or farm decoration. It must look very cool. In order to ensure the quality of this giant bronze sculpture, we will use high-quality metal materials. The pure bronze content of our bronze sculptures will reach over 85%.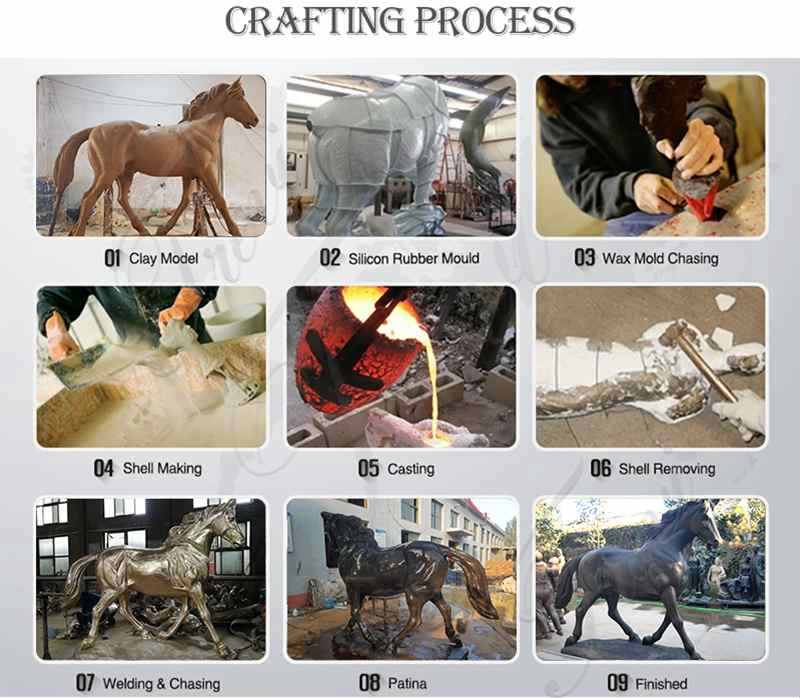 What Could We Make?
Trevi Art Bronze Factory has focused on making various bronze horse sculptures for more than 37 years, so our bronze masters have a lot of experience. They have learned the production of bronze sculptures and clay models since they were young. And they also have special research on the structure of horses. Therefore, our factory could make various designs of horse sculptures for our customers. Such as racing horses, jumping horses, running horses, standing horses, etc. At the same time, we also accept customization.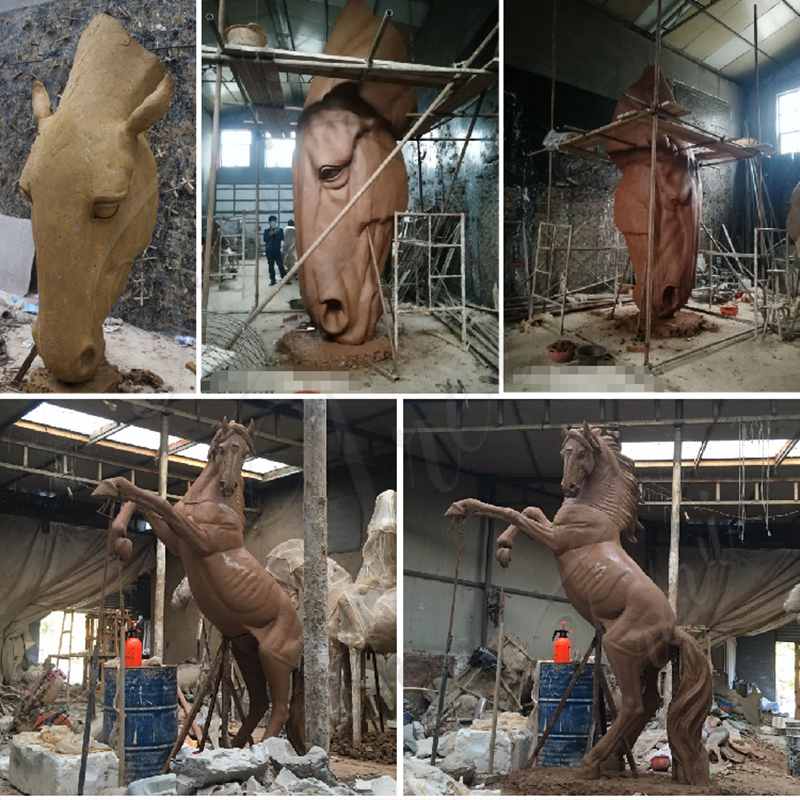 Our Advantage: Focus on Product Quality:
All our bronze sculptures are produced according to the final production confirmation form of the customer. The production period of the bronze sculpture is about 2-3 months, so the production time will be longer. Of course, depending on the quantity you ordered, the specific details and dimensions of the sculpture, the specific production time may also change. But please believe that our factory will not ignore the details of this giant bronze horse sculpture. We will not speed up the production schedule for you and ignore the quality of the products. We will always ensure that our sculptures are carefully carved.