Bronze Racing Horse Statue with Rider Details:
This bronze racing horse statue with rider showing this the picture of the handsome knight and his mount sprinting forward. This vivid and stunning sculpture freezes at a moment, showing us the picture and moment of a horse racer riding a horse. We could see that this horse is very friendly and he is very cooperative with his owner.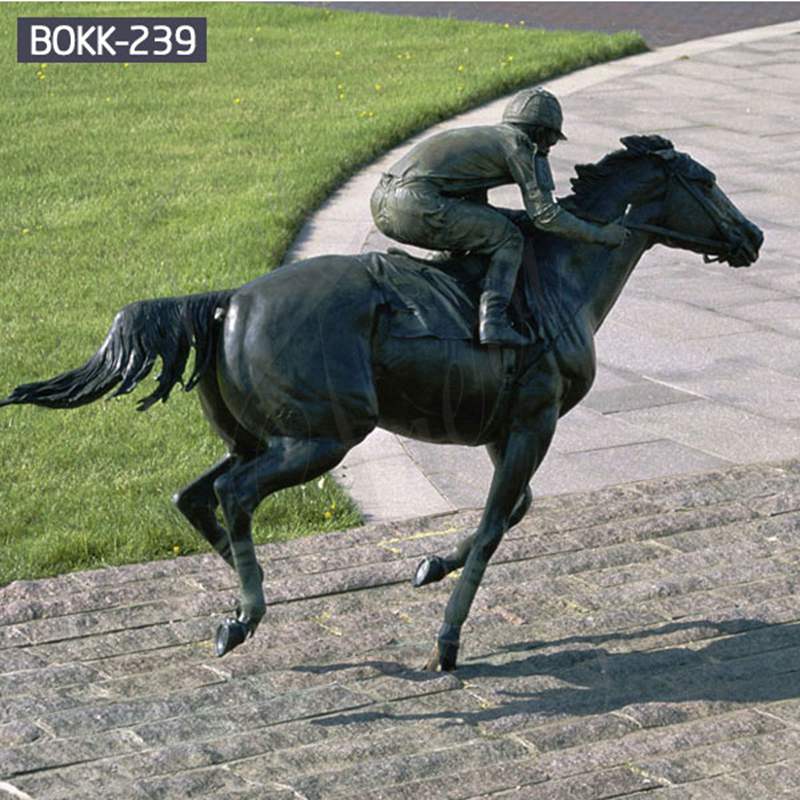 Our Technology: Lost Wax Method
Our outdoor bronze racing horse statue would be made using the traditional lost wax method, which is one of the most qualitative ways to make bronze sculptures. As a professional bronze sculpture casting factory, we have professional casting masters who are proficient in carving techniques and are engaged in the production of bronze sculptures all year round. So it could provide our customers with the highest quality and exquisite bronze sculpture artworks.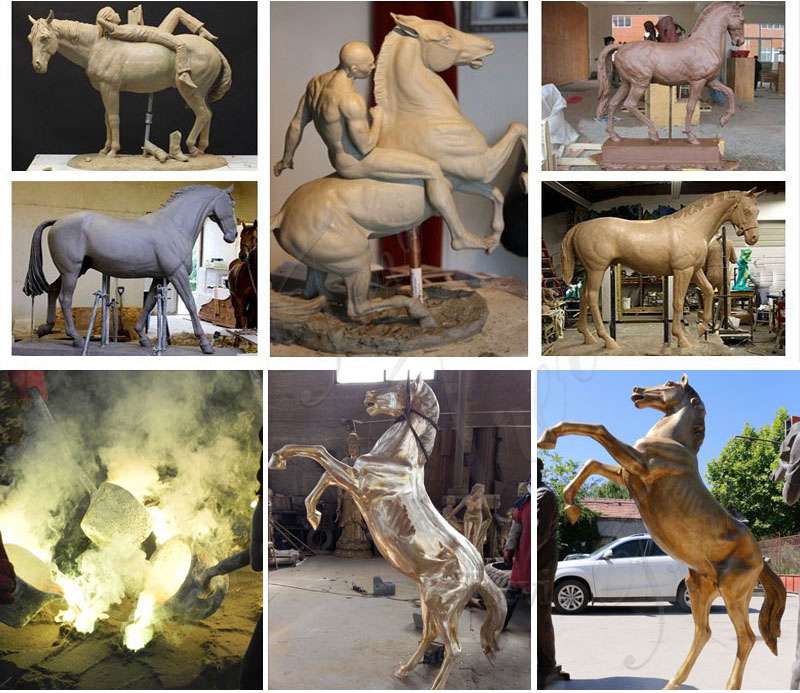 As we all know, making a bronze sculpture is a relatively complicated casting process, such as making wax shells, pouring, and casting to complete a high-quality bronze racing horse statue. With many years of experience in bronze sculpture-making by our professional masters, so our masters are very dedicated to the details of the sculpture. And carve every detail of the bronze horse sculpture to the extreme and perfection.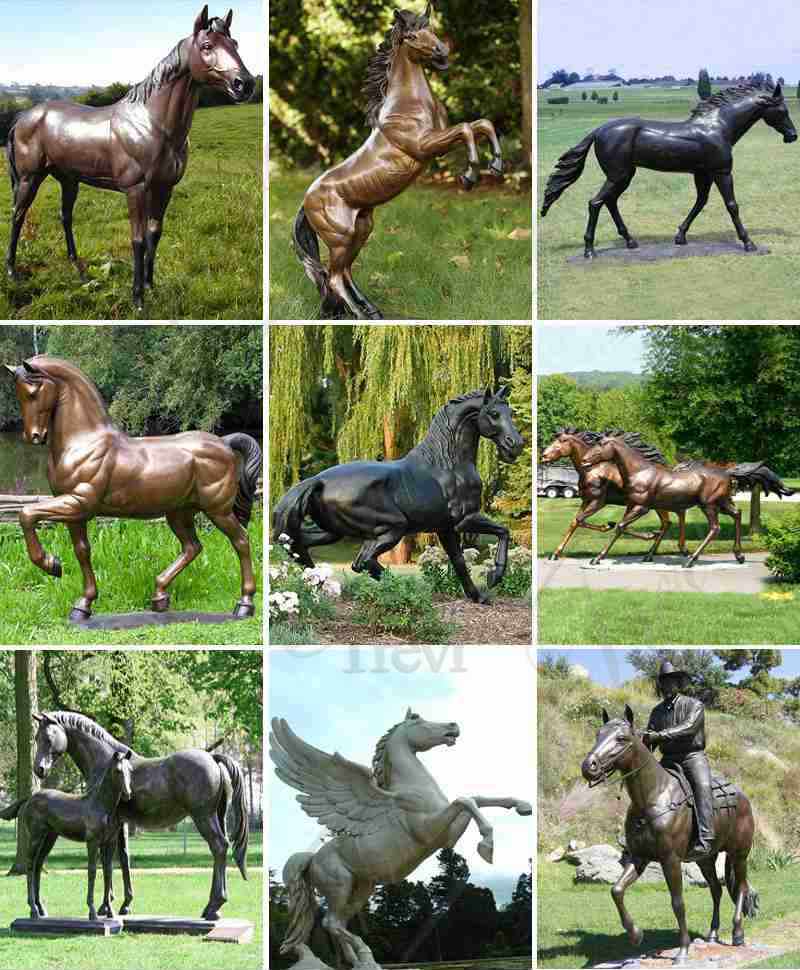 More Designs of Bronze Horse Sculpture:
Trevi Art and Sculpture could make bronze horse sculptures of different styles and sizes. Such as life-size bronze horse sculpture, bronze running horse, bronze standing horse, bronze jumping house, bronze flying horse, bronze racing horse, bronze horse with a warrior, and so on. We available size is from 70 cm to 250 cm or even more higher and larger. At the same time, if you don't find your favorite bronze horse sculpture. Please feel free to contact us, we could also accept customization.
If you are a horse racing lover, this bronze racing horse statue would be the best gift for you. Of course, we could also customize horse statues of any size and color you want. You are welcome to contact us at any time.